In this Instagc review, let's discuss what is Instagc about? First of all, it is pronounced Insta GC. Do you like completing online surveys in your spare time for money? If you do, you might be aware of some of the sites that offer up this opportunity.
In the online world of making money, Instagc is known as a get-paid program. You get paid to complete specific actions such as taking paid surveys, reading emails, completing offers, downloading the software and so on.
There are literally hundreds of these programs on the Internet today. You are best off joining some of the bigger ones and going from there.
I personally find there to be too many, but many are very well known. Yet have you heard of InstaGC?
What Is Instagc.com?
InstaGC stands for "instant gift card" because these sites popularly provide you with gift cards for your work. It's not just about filling out surveys, either.
You can stream videos on your mobile device to accrue points towards your next gift card. It is becoming more popular to get paid by gift cards than by check, direct deposit or Paypal.
There are quite a few sites like InstaGC. Some that come to mind include Inbox Dollars, Survey Junkie and even Cash Crate.
However, Cash Crate is closing up shop on April 1st. They are referring their members to sites such as MyPoints and Swagbucks.
Have you heard of Swagbucks? I have long been using Swagbucks to earn a little extra spending money on the side.
You're not going to make a full-time income with these sites, including Instagc. It's about having a little extra cash or earning gift cards that you can use or gift to someone.
Joining Instagc Is Easy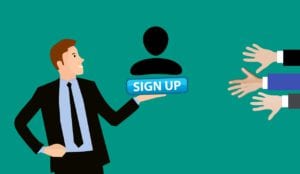 One advantage of Instagc is how easy it is to join. When you go to sign up with the site you can use Facebook or Twitter.
Plus, there is a short form if you want to register outside of using either social media platform. The Facebook and Twitter option is to make things easier on you.
You get 10 free points if you sign up on the site. Yet sometimes sites like these give you even more free points if you sign up using an affiliate link.
Getting Paid With Instagc
When you have enough points for a gift card with InstaGC, you can instantly digitally download the gift card. They also have an option where you can get paid in cash.
You can get points for your online web searches. And you can get points for shopping that you might already be doing online, too.
When you sign up with the best sites in this category, you really do have opportunities to earn those gift cards legitimately, just like other gift card programs like CardCash. InstaGC has more than 350 gift cards to choose from, and they have already awarded over a million gift cards.
Want to learn how I earn my passive Income working from home?
Click here right now for our review, my personal help, and instant access to our free training videos where we'll show you exactly how we did it ourselves starting out as complete beginners without ANY prior knowledge or experience in marketing online whatsoever!
Using Your Digital Gift Card
The cards that are digitally delivered don't have to be used for online purchases. They can also be used in stores as well.
There is no waiting with InstaGC. Once you have enough points you get your card right away.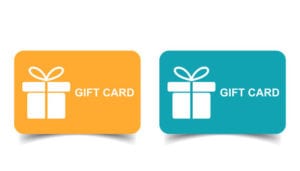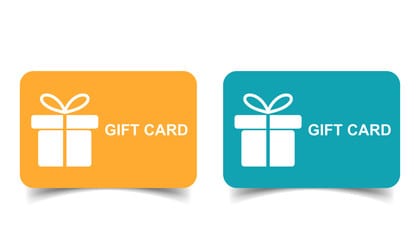 Amazon is one of the 350 gift card opportunities waiting for you.
Others include Walmart, AMC Theatres, 1-800 Flowers, Home Depot, iTunes, and even Uber.
If you aren't using your phone, you can video stream it and earn points towards more gift cards. Of course, you're going to want to be connected to Wi-Fi unless you have unlimited data. Or perhaps you're interested in the opportunity to complete surveys to accrue points.
Many Opportunities
There are so many different types of opportunities on the InstaGC site. Remember, you can get paid to search as well. If you choose to do all of what's offered, you're certainly going to be accruing points quickly towards your first gift card.
Keep in mind if you are looking for a good head start as you sign up with InstaGC and start earning points for those gift cards. Before you know it, you will be having a gift card digitally delivered.
One other thing I want to point out is the Instagc referral program. You will get your own referral page to invite people to join Instagc under you.
With social media being what it is today, you can share your referral URL online. You will earn 10 points for each valid confirmed referral signup from Australia, Canada, the United Kingdom, or the United States.
You also receive 10% of their earnings. There is no limit to the number of people you can sign up.
This is commonly referred to as a 2 tier affiliate program. If you like Instagc, you will be talking about so you may as well earn more money this way.
Final Thoughts On What Is Instagc About?
Instagc is a legitimate get-paid program. They provide customer service in the form of email and chat support.
You can view the most commonly asked questions regarding points and rewards. You can take an online tour and view how-to guides in the support area as well.
If you enjoy taking surveys and completing other actions such as reading email, downloading software, and playing games, you already know the benefit of being active in multiple programs such as Instagc.
The more active you are, the more you are going to earn. This applies to Instagc and other top GPT programs such as Swagbucks, MyPoints, Inbox Dollars, Survey Junkie, and others.
Related Video:
Not sure where you should begin? The best place to start is where I started. Knowledge is key to earning an income online; you can join a community of affiliate marketers who can help you get there.
You have me to guide you along the way as well. I take this business seriously, and I will do whatever it takes to see others have the same success.
Working Online From Home - A Proven 4 Step System
See the 4 steps to working online from home & earn residual income