What online business can I start and guarantee to make money in the future? Let me give you a list right up front and my number one recommendation at the bottom of this article.
Then let me give you a real online business you can start and it takes little to no money.
With little to no money, I would say under $25.
So what online business can you start?
1. Dropshipping
2. Freelance writer
3. Freelance web designer
4. eCommerce
5. Sell used books on Amazon
6. Write a book and sell it on Amazon
7. Write an ebook and sell it on Clickbank
8. Create and sell a niche info course
9. Start a blog
10. Affiliate marketing
11. Network marketing
12. Email marketing
13. Be a YouTuber
14. Video Marketing
15. Develop apps
16. Learn SEO
17. Copywriter
18. Tutor
19. Flip domains
20. Flip websites
21. Sell on eBay
22. Consultant
23. Local business consultant
24. Get leads for businesses.
25. Start a niche site to solve a problem.
My favorite is #25 which combines 3 primary strategies involving starting a blog, adding SEO content, and selling affiliate products to the visitors coming to my blog.
Let's break these down as I feel this is the best way for an average person like you and me to start an online business.
Are you looking for a way to make money online?
Click here right now for instant access to our free training videos where we'll show you exactly how we did it ourselves starting out as complete beginners without ANY prior knowledge or experience in marketing online whatsoever!
What Online Business Can I Start? Start A Blog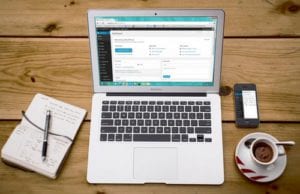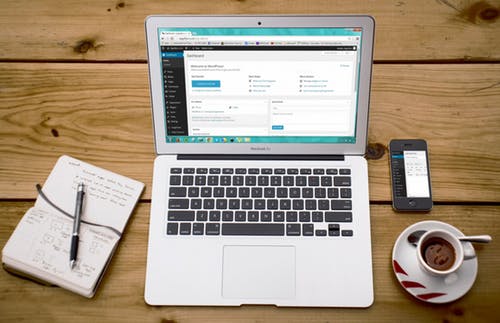 You really can do this very easily.
1. Join a hosting company. I use Wealthy Affiliate, but I know a number of bloggers who host at Bluehost, Host Gator, GoDaddy, etc.
2. Next, buy a domain name. This is the name of your company or something that identifies what you do.
Some bloggers do it for branding. I did it for branding and to say what I do.
David BishopMakeMOneyTips.com is pretty self-explanatory. I am David Bishop and my blog provides money-making tips.
3. Blog template. You are going to use WordPress to set up your blog.
There are thousands of blog templates. Many are free. Some cost a little, but you can start for free and then upgrade later if you want.
I am using the Generate Press WordPress Theme. I uploaded it with one click in my Wealthy Affiliate membership back office.
Related Video:
Adding Seo Content
SEO is short for search engine optimization. This is basically how it works.
Somebody sits down at their computer or smartphone and does a Google search for a keyword phrase. Using my blog as an example somebody might type in how to make money online.
My goal is to rank on Google for this keyword phrase. By ranking, I just mean when somebody types in the keyword phrase Google is going to deliver results and I would like to be on page 1 for as many keyword phrases as possible.
So when I create SEO content I'm talking about using a specific keyword phrase in the title of an article. And then writing a blog article with that keyword phrase in the body.
I can honestly say that I use an outsourced freelance writer for a lot of my content. This is not unusual because most of the top Internet marketers in the world hire freelance writers or freelance writing companies to create their content.
When you first start you can do this yourself and it won't cost you anything other than the time to write the articles. That is the great thing about Internet marketing.
What you lack in time you can spend on money and what you lack in money you can spend in your time.
Are you looking for a way to make money online?
Click here right now for instant access to our free training videos where we'll show you exactly how we did it ourselves starting out as complete beginners without ANY prior knowledge or experience in marketing online whatsoever!
Do Affiliate Marketing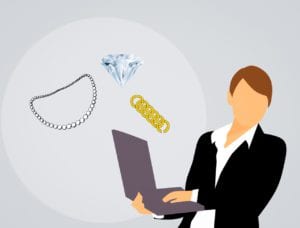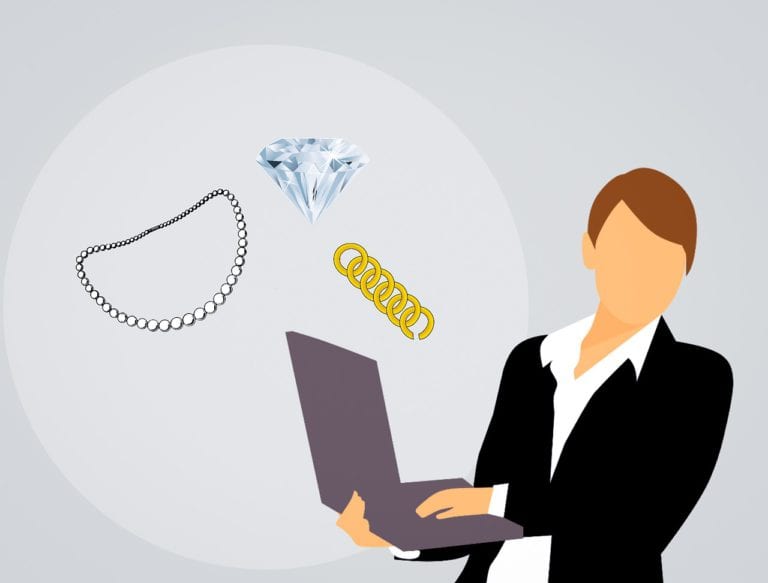 Affiliate marketing started as a way to get paid for selling other people's stuff. Amazon had one of the first affiliate programs and you could sell books online and earn a commission on the sale.
Now today you can sell virtually anything in any category, and some of the biggest companies in the world have affiliate programs. Amazon, Wal-Mart, McDonald's, Godaddy, Google, Shopify, Clickbank, etc., etc.
The way I do it on my blog is I sell a membership to Wealthy Affiliate. This is the premier affiliate marketing training program on the Internet in my viewpoint.
I earn $23.50 for every membership I sell. The great thing is this is a recurring commission so as long as people keep their membership intact I get paid over and over long after I make that first sale.
I know bloggers who have niche blogs and earn money with Google AdSense. They just focus on creating SEO content and let Google sell the ads and make money when somebody clicks on them.
Other bloggers get leads or get people to download software and use the cost-per-action affiliate business model. Any or all of these are great ways to make money from your blog.
Again the great thing, that makes it an easy online business to start, is everything you need is given to you. They give you the products, and marketing tools, collect from the customer and ship the product. handle customer service, and pay you just to get traffic to complete the required action.
my final thoughts
Let me say one more thing. As you get your blog going you should add a subscription box where people can subscribe to get updates when you make a new blog post. This is just a way to get repeat traffic.
Plus as your list grows you can start selling to it as well. You use an autoresponder and with one click you send emails to multiple subscribers at the same time.
OK, this is my best idea for an online business you can start. I am doing it, millions just like me do it every day, and so can you!
If you need help on how to get started with affiliate marketing, check out my #1 recommendation on building a successful business online. You can get access to hundreds of training videos, 24/7 support, professional consultations, private access to training guides, tools, personal private assistance, my personal help, and much more.
PS: Click here to review my #1 recommendation in detail.
Working Online From Home A Proven 4 Step System
See the 4 steps to working online from home & earn residual income