Why Use Email Marketing Services? In my opinion, from a promotion standpoint, email marketing services are one of the greatest inventions to come from the World Wide Web.
If you have done offline direct mail in the past, I'm sure you agree.
If you're new to the whole email marketing concept, you may not entirely understand what I am talking about until you start getting into it. In this article let me give you a few reasons why using email marketing services are a great thing for your online business.
Want to learn how to make money online with affiliate marketing?
Click here right now for our review and instant access to our free training videos where we'll show you exactly how we did it ourselves starting out as complete beginners without ANY prior knowledge or experience in marketing online whatsoever!
Avoid Your Own Personal Email Account
You never want to bulk email people out of your personal email account. Even if you are contacting ten people, it's not professional to do this, and you could end up getting your own email account blacklisted and cancelled.
Not only this, but you can't personalize emails when you're doing bulk emailing out of a personal email account. You can customize emails when you're using an email marketing service via an autoresponder. This is one of the primary benefits of using an autoresponder over personal email.
Manage Your List
Email marketing services let you manage an incredibly large list. Chances are you'll never exceed your mailing limit even if you develop an email list of thousands of people.
It's easy to build a list using an autoresponder. Most Internet marketers like myself do it on our blog or using a landing page where people can easily subscribe.
People can also unsubscribe easily, and it's done automatically for you by the autoresponder you're using. This is a very hands-off way for you to manage your list.
Track Your Results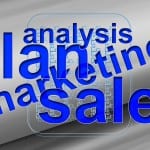 One of the key components of being successful online is testing and tracking all of your advertising.
An email marketing service makes it very easy for you to track the results of your email campaign.
For example, if you send an email out to your list you can see how many people open the email and what your click-through rate is,
The same thing happens when people are initially subscribing to your list. You can track how many people open the follow-up email once they've confirmed and you have their permission to send them an email.
Run Multiple Campaigns
Successful email marketers use email marketing services to run different campaigns. This is an excellent way to determine what your subscribers are interested in and even track sales from the email messages you're sending out.
It's important to send out offers that are relevant to the list you are building. However, if you are doing niche marketing, you can set up multiple autoresponders through the same company and build multiple lists to run your campaigns from.
Preset Follow-Up Messages
I know of many email marketers who have their follow-up campaigns set up several months and even years in advance. They focus on building an extensive mailing list and always adding subscribers to it.
Once the names go into the autoresponder, they do not pay much attention to it because they know the messages are automatically being sent out. This is ideal for your personal sanity because you don't have to worry about remembering to contact people to promote your various offers.
This is also an excellent way to do email newsletters. You can set your publications to go out on a predetermined schedule.
Want to learn how to make money online with affiliate marketing?
Click here right now for our review and instant access to our free training videos where we'll show you exactly how we did it ourselves starting out as complete beginners without ANY prior knowledge or experience in marketing online whatsoever!
For example, if you're publishing a newsletter every week on Friday, you can automatically set your autoresponder to begin sending your new subscriber your weekly newsletter on the upcoming Friday. They then continue to receive it every Friday as long as they are subscribed to your list.
Think about the power of that!
Without lifting a finger, you're maintaining contact with your subscribers, building your credibility, and even enhancing relationships that will develop over a period!
Make Money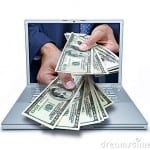 Internet marketers use autoresponders for various reasons. Finding more of your competition emails is one of them that proven to be very useful for big companies. You may want to look at Mailcharts.
The primary reason to use an email marketing service is to build a subscriber base you can make money from.
One of the greatest assets you can create for your Internet business is an email list of people who agree to receive emails from you. This means you can send them an email anytime you want because you have their permission.
There are multiple ways to make money from an email marketing service.
1. Promote affiliate offers. There are Internet marketers who do not have a blog or website of their own.
They just promote affiliate products to their list and send traffic directly to their affiliate sales page. When you have a large list, you can track your results and always have a good idea of exactly how many sales you are going to generate before you mail.
2. Blog traffic. Another thing you can do is update your email list every time you make a new blog post.
An easy way to do that is to send out a mailing with the catchy subject line, so it gets opened. In the body of the email include the first couple lines of the blog post with a link your subscriber can click on to read the rest of the message.
Of course, your blog post should include banners or links to products you are selling. This gets people in the habit of coming to your blog, and a certain percentage will purchase something while they are there.
3. Specialized lists. One thing you can do is build a separate list of people that you know have a credit card or PayPal account because they have purchased from you.
Redirect them from their original purchase into a sales funnel that allows them to opt into for additional information or they can receive special pricing on something else you sell. Building these specialized lists allows you to be more precise as opposed to general emails you're sending to your primary list.
What I've done in this article is to give you multiple reasons why using email marketing services are fantastic for your Internet business. Focus on building an extensive list in an autoresponder and you will always be able to contact your subscribers at any time.
Want to make money as you build your list as well, then join my number one email marketing provider SendShark.
If you are interested in creating your own home business, check out my #1 recommendation on building a successful business online. You can get access to hundreds of training videos, 24/7 support, professional consultations, private access to training guides, tools, and much more.
Working Online From Home - A Proven 4 Step System
See the 4 steps to working online from home & earn residual income