Once you learn how to do affiliate marketing using YouTube there is money to be made. YouTube is the third most visited website on the Internet right behind Google and Facebook.
Did you know Google owns YouTube and that this popular shared video site is also a great way to make money as an affiliate marketer?
Let me amp it up a little. There is serious money to be made with YouTube affiliate marketing.
People generally love videos and this is why it is one of the most lucrative ways for you to generate income.
Are you interested in becoming a YouTube affiliate marketer?
Worry not. I have got you covered.
What is YouTube Affiliate Marketing?
For the sake of those who are new to this, we should define what YouTube affiliate marketing is. If you have been at this for a while you could still learn a thing or two.
When you have your own YouTube Channel, you are entitled to get revenue for adverts posted at the beginning or the middle of your videos. YouTube Affiliate marketing, on the other hand, entails the preparation of a video that will encourage viewers to buy the products from a third-party site. You will get a referral commission for every user that buys a product via your link.
Videos used for affiliate marketing can be a review of the product, the benefits of the product, or any other kind of video. Your creativity matters the most.
The end goal of the video should be to convince your viewers to make a purchase. The commissions of every purchase range could be from 2-10% on physical products or up to 75% on digital products.
Joining the Amazon affiliate program is the best source for physical products to sell as an affiliate. Joining Clickbank is a great source for digital products to sell with high commissions.
Once you have joined an affiliate program such as these two programs you need a place to promote your affiliate products. This is where YouTube comes in.
Getting started with YouTube affiliate marketing is easy. All you need to do is sign up for an affiliate program and begin placing affiliate links on your YouTube videos.
Sounds easy right? Let's find out more about how to do affiliate marketing on YouTube and see if that is something that you would be interested in starting today.
The Requirements to Become a YouTube Affiliate Marketer
1. Set up your YouTube Account. Signing up for a YouTube account is the first step to becoming a YouTube affiliate marketer. If you already own one then you are better off.
It will take at most, five minutes for you to sign up on YouTube. Afterward, you will have unlimited access to the Creator Studio section that allows you to upload videos, write descriptions, add links, and much more.
Want to learn how I earn my passive Income working from home?
Click here right now for our review, my personal help, and instant access to our free training videos where we'll show you exactly how we did it ourselves starting out as complete beginners without ANY prior knowledge or experience in marketing online whatsoever!
2. Register to be an affiliate with an affiliate network or affiliate program. This is the second most crucial step. the link that I will display at the bottom of the video will show you the process of how to do that.
Without an affiliate network or program, you will have no products to promote. Joining an affiliate program gives you products to sell for that program. Joining an affiliate network gives you access to affiliate programs within the network you can join.
And joining a community the way I did will help you along the way until you begin to make money, and grow a business at home on your own.
There are lots of affiliate networks out there to join. Clickbank, CJ.com, and Max Bounty and some that come to mind.
As I mentioned, Amazon Associates is the most popular. This is true because of the millions of products you can sell. It is also true because they are a buying search engine so people are automatically coming to Amazon to buy what you are selling.
Google AdSense also comes to mind and you can join their affiliate program and earn money when people click on ads on your website. Yes, we will show you how to build your very own website as well. This can still be done with YouTube marketing even though you are not selling a product.
3. A video recorder. You don't need to break the bank and buy an expensive video recorder when you are just starting out with YouTube affiliate marketing.
The idea here is to ensure that your videos are clear and of good quality. A standard camera will do the trick, or you can use Vidnami which has a 14-day free trial.
If you are on a tight budget you can record using your smartphone camera provided it is clear enough. You don't want your viewers to struggle with video quality issues.
4. Video editing software. With the right video editing software, you can expect your YouTube Affiliate marketing career to be a success.
Make use of excellent editing tools such as Adobe Premiere and Sony Vegas. You could also use free editing software such as Windows Moviemaker which is equally efficient.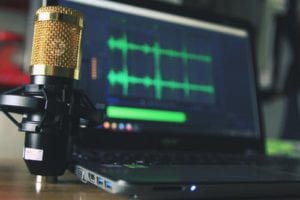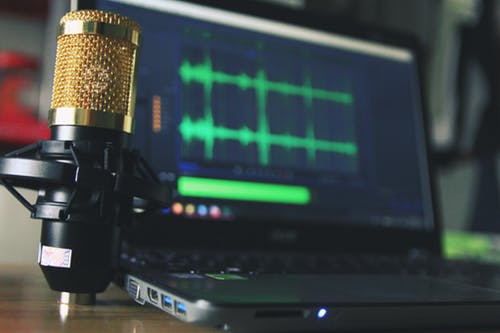 5. A microphone. If you intend on making your videos interactive you should get yourself a microphone.
It will ensure that the sound quality is excellent and your viewers can clearly hear what you are saying. As you may know on the Internet people get turned off easily. Poor voice quality might drive viewers from your channel.
6. Finally, you will need a great idea for your video. At the beginning of this article, we did discuss how important it is that you be creative when doing YouTube affiliate marketing.
You should brainstorm the best ideas for a video. Take a look at what other affiliate marketers are doing and gain inspiration from them. This is why we strongly suggest that you join a community like the one below, to help you come up with these ideas, and what is working to make you money. Being yourself works the best.
Try doing something unique that is not being done on YouTube before in your own way. The key to succeeding in this venture is by being enthusiastic. Be happy and positive throughout your videos and your viewers will be pleased with what you have to offer.
Tips on How to Make Great YouTube Videos for Affiliate Marketing
Since you are doing YouTube affiliate marketing make sure your videos are top-notch. It doesn't matter whether you have video publishing skills or not.
As they say, Experience is the Best Teacher. The minute you upload your first video you will learn from your mistakes and you will grow through them. Always embrace positive criticism.
That aside, here are tips on how you can make great YouTube videos for affiliate marketing so that you can earn money online.
Buy Your Affiliate Product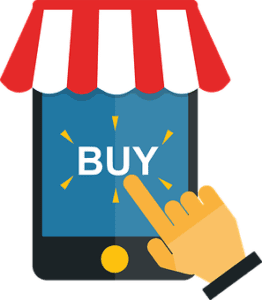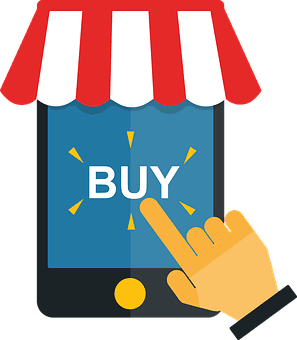 I want to give you a very powerful tip that I have learned over the years. What I'm talking about is buying the affiliate product you are trying to sell.
This is not what most affiliates do.
What they do is…
– join an affiliate program
– go get their affiliate link
– write a blog article
– include the link in the article to their affiliate sales page.
Want to learn how I earn my passive Income working from home?
Click here right now for our review, my personal help, and instant access to our free training videos where we'll show you exactly how we did it ourselves starting out as complete beginners without ANY prior knowledge or experience in marketing online whatsoever!
If you're driving enough traffic to your blog post this will work on sheer numbers alone. However, your conversion rates will not be as high as you want them to be. Even if you're using YouTube videos to sell products or as a pre-sell before passing them through to your blog post you can do better.
A better approach is to buy the affiliate product and learn everything about it. This is how you can create high-quality YouTube videos that are going to be different than what other affiliates are producing.
Only you can put your own stamp on the affiliate product based on your personal experiences. This gives you the opportunity to talk about the pros and cons of the product that you're trying to sell. This is more believable and that is what people want to hear before they make a decision about buying a product on their own.
There's no limit to the number of videos you can create when you're talking about personal experiences. This is another tip when it comes to making money doing YouTube affiliate marketing.
Creating a large number of videos based on the affiliate product you've bought gives you more opportunities to make sales. I don't want to beat a dead horse, but no matter which affiliate product you're trying to earn a commission on, buy that product. Then learn everything about it before you start creating your YouTube videos.
Stay On Topic
The video needs to relate to the product you are trying to sell. Be sure that you never go off-topic.
One way to do that is to get straight to the point. The online world is not a patient bunch of people. For the most part, they dislike long and obnoxious videos. Try to be as straightforward as possible.
You will see with that approach you would be able to make sales on a continuous basis with the same customers who keep coming back because they will learn to like and trust you as you develop your brand.
Quality Video And Audio Matters A Lot
You can say goodbye to viewers if your video and sound quality are below standard. Always ask your family, friends, or colleagues if the videos are clear or loud enough before posting them on YouTube.
That is why practicing on. your smartphone on a daily basis as you go through your daily routine is a good place to start, and before you know it, your expertise and presentation would increase.
And this does not matter what background or country you come from cause there are buyers in those backgrounds and countries as well. Most buyers pay attention to the message rather than the messenger.
Be Interactive
Clients enjoy being engaged. Chat with them on social media and reply to their comments on your YouTube channel.
Ask them to like your videos. Ask them to subscribe to your YouTube Channel so they are notified when you create a new video.
Animoto
Make use of free trial versions of different software. It is understandable if you have a low budget when starting out. Now when you begin earning you can invest in premium software.
Let me throw out another option here. This is a video creation software program known as Animoto.
It is a great way to create videos that are professional-looking without actually shooting any video yourself. These videos can be created in various formats including a slide share format where you type in text and add graphics.
There are different themes to choose from. You can change the music on each video if you want as well.
These are very easy to upload directly into your YouTube channel. You can then set the title to target a keyword phrase if you choose.
You will also be able to enter a description with text and a link to a blog post or to your affiliate sales page directly. Using a URL shortener is a good way to mask it as an affiliate URL. An example of what I did years back.
Don't Spam In Your Video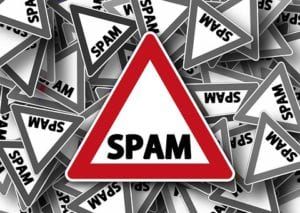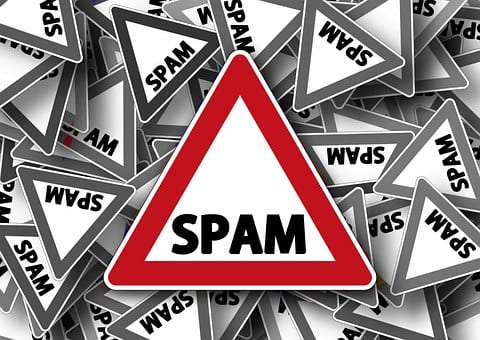 Don't spam your viewers with affiliate links. It is best if you do it discreetly while ensuring the viewer sees it clearly.
Never try to sound pushy. People love a genuine and honest approach.
A video that just pushes people with too many links in the video is a sure way to get them to click away. Think about yourself and what you like to see in a video and treat your viewers the same way.
final thoughts
Earlier in this article, I mentioned that Google owns YouTube and it's the third most visited search engine on the Internet today. That's really what YouTube is. It's a search engine.
It may not be quite as much of a buyer search engine as Amazon is, but it is a search engine and people go there for information on things. This gives you a great opportunity to use YouTube to make money as an affiliate marketer.
For you to succeed at YouTube affiliate marketing you want your videos to stand out from the rest. You can achieve this by following all the above tips.
Once you get the hang of it YouTube affiliate marketing is easy and you can earn substantial income from it. You will be surprised at the number of online entrepreneurs who work full-time as YouTube affiliate marketers.
What are you waiting for? Kickstart your career as a YouTube Marketing Affiliate today.
Would you like to learn more about affiliate marketing?
If you need help on how to get started with affiliate marketing, check out my #1 recommendation on building a successful business online. You can get access to hundreds of training videos, 24/7 support, professional consultations, private access to training guides, tools, personal private assistance, my personal help, and much more.
PS: Click here to review my #1 recommendation in detail.
Working Online From Home - A Proven 4 Step System
See the 4 steps to working online from home & earn residual income