They say in business that you have to spend money to make money. In this AWOL Academy review, you will see that some people take advantage of that adage to convince people to spend big to earn big. However, you have to be careful as the MLM industry has many bad apples, ruining it for everyone.
This employment opportunity may be one of those bad apples. To find out more about this company, continue to read our review.
It will get you the facts to make up your own mind about this company and what it offers. The first red flag is that they changed their name from Project AWOL to Awol Academy.
About AWOL Academy
This company was started by Kameron George & Keala Kanae in 2015. Mr. George was part of the failed MLM company Empower Network before teaming up with Mr. Kenae to form Awol Academy.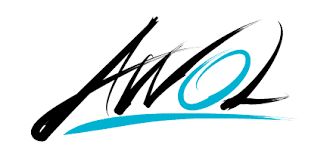 Those letters stand for Another Way of Life, but too many people may think of Absent without leave instead. This company may provide the latter, not the former if all the rumors are correct. The company's headquarters are in Las Vegas, Nevada.
What they offer is not a product that you can use around your house or in your car, and so on. Instead, they decided to sell online marketing training. To be clear, this is training material you can find just about anywhere, including other MLM companies that offer the same products.
According to their website, these training products are "The world's most comprehensive Internet Marketing, Education and Mentorship platform. Period." We dislike anyone saying the word 'period' after making a declaration because that emphasis is usually wrong.
Want to learn how I earn my passive Income working from home?
Click here right now for our review, my personal help, and instant access to our free training videos where we'll show you exactly how we did it ourselves starting out as complete beginners without ANY prior knowledge or experience in marketing online whatsoever!
AWOL Academy Product Line
Awol Academy is aptly named as it is a school but not in the traditional sense of the word. You do have to pay to play and learn, but the costs are a lot higher than a normal school and range in the neighborhood of some lesser private academies where you learn more than internet marketing.
To begin, you have to pay $99 to get 25 video lessons. Those videos are spread over 4 modules, and the first module is fundamental stuff people can learn by reading any top affiliate marketing site for free.
There are 5 more levels of training, and their prices go from $397 to almost $10,000. This may be discounted, but that is not confirmed at this time. The complete package, which includes every level offered, will cost you almost $15,000.
Here is the breakdown.
1. Pro Academy ($99)
2. Inbox Academy ($297)
3. Conversion Academy ($997)
4. Traffic Academy ($997)
5. Masters Academy ($3,497)
6. AWOL Elite ($9,997)
What you learn is how to optimize your online marketing efforts. Again, you can get this training at lower prices by either being employed by a legitimate internet company or finding a trainer who knows online marketing thoroughly.
Even top affiliate marketing platforms get you this information for free or at a meager cost. So it would help if you think twice before signing up.
The Pros & Cons of AWOL Academy
Pros:
Unlike other MLM companies that do the same thing, some excellent positive points may convince you that this is a perfect opportunity. Here are those positive points:
A good BBB rating.
It has hit A- and has 1 complaint over the last 3 years.
Good training.
This is basically for beginners who know nothing about marketing online. More experienced online marketers may not get the same benefit.
The 114-day refund.
They would ask no questions if you want your money back within that 14-day window.
Coaching is good.
It may be expensive, but they help you get to be good and fruitful.
Affiliate marketing option.
You pay a monthly fee, but you can sell the products on your website.
The negatives are just as compelling and help you keep the proper perspective before you leap into action and sign up.
Cons:
It is not original.
There are other companies out there offering the same material marketing it in the same way and almost at the same cost. 2 were taken down by the FTC (MOBE & Digital Altitude).
It is expensive.
Actually, it is costly.
Pushed to buy upsells.
You will get a lot of pressure to buy more expensive products.
Affiliate programs are not transparent.
Many key questions go unanswered, and you are paying about $40 a month for the privilege.
Paid advertising.
The training seems to direct the students to do paid advertising which is even more money out of pocket.
To promote, you have to pay.
You can't be an affiliate unless you buy the products, and you need to buy them all to promote them all to make any money.
Want to learn how I earn my passive Income working from home?
Click here right now for our review, my personal help, and instant access to our free training videos where we'll show you exactly how we did it ourselves starting out as complete beginners without ANY prior knowledge or experience in marketing online whatsoever!
Who is AWOL Academy for?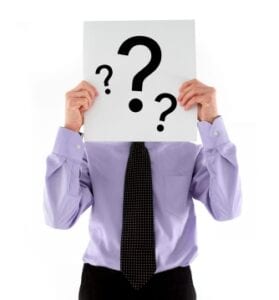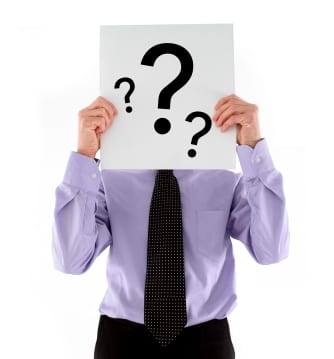 As you can see, it is not for those people who have very little money. The prices of the buy-in and the products put it out of reach for most people who need gainful employment to look after their families.
Then it is not for experienced marketers as the training materials cover everything they have already learned at cheaper rates. Since the training focuses on paid advertising, many people will not have the extra cash after buying into the program.
Experienced marketers know of other ways to do online marketing and do not need the push to do paid advertising. Mr. Kanae makes a claim in one module that you can make $10,000 in 3 months.
Restrictions apply to achieve this goal, and you have to buy the two most expensive products to have a shot at making that much money in such a short time. So this program is for the gullible and those blinded by the hype and who think there is a magic formula to earn lots of money online.
Sadly, there isn't. If there were, no one would share it with strangers, and everyone would sign up if they found out about it.
Any lawsuits against AWOL Academy?
This is something that Awol Academy seems to have avoided. We found no lawsuits registered against the company and no pending negative actions. With 1 complaint registered at the BBB in 3 years, the owners seem to be doing what they can to avoid what happened to MOBE & Digital Altitude.
The FTC has not filed a complaint against them, but that doesn't mean this company is operating above the board. It just means that the FTC has not found anything or has even started investigating this company.
However, that also doesn't mean it won't happen. The lack of transparency and the pay-to-sell concepts may eventually catch up with this company. Plus, their high-priced items are a giant red flag for anyone looking to make some money and quit their traditional job.
Those will be hard to sell as people either do not have the money to purchase them, or they may be experienced marketers who already know the information.
Is AWOL Academy A Scam?
We want to think it isn't, and the no-questions-asked refund helps us lean in the direction that it isn't, but it isn't enough to overturn any negatives that accompany this company.
The only people who make money working with Awol are the owners. There may be some top coaches and salespeople, but their number is deficient and how much anyone actually makes is a guess.
Then it is a sister company to Elite Push and Global Affiliate Zone, which are also owned and operated by the same owners as Awol and headquartered in the same city. That raises a huge red flag. They also use the same house and the same founders in their hype advertisements.
Another red flag is that their products are very similar to the following competitors- Digital Altitude, Six Figure Mentors, and Digital Experts Academy. In other words, they are not selling you anything you cannot find elsewhere on the internet.
Can you make money with AWOL Academy?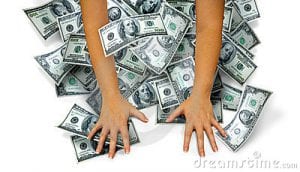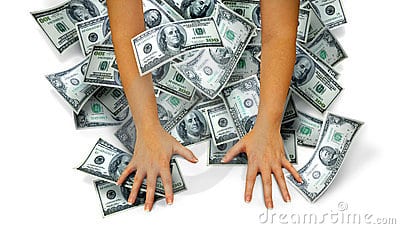 We looked everywhere, and the only thing we could find about their commission rates was that they were very high. How high is not known, and we have not been able to confirm the levels.
What is known is that you have to pay $40 a month to be an affiliate. Then you have to pay more to sell more products. Some fees can be as low as $1000 to sell as an affiliate, which is on top of your $40 a month fee.
Others say you have to buy all the programs to sell all the programs, which can cost you $10,000 or more. Making money seems to be the impossible dream here as it is hard to find anyone willing to shell out thousands of dollars for information they can get for free or at very reduced prices.
My Final Thoughts
While the company looks good on the surface, an in-depth analysis points to something different. This company provides good training materials, but the fact that there are 3 companies with the same founders doing the same thing raises some eyebrows.
Also, Awol Academy is doing the same thing that got at least two other separate companies shut down by the FTC. The best we can say is that you better be sure you can sell these products and have a large bank account if you sign up. There are no guarantees in life to get rich, and this Awol Academy review proves it.
If you need help on how to get started, check out my #1 recommendation on building a successful business online. You can get access to hundreds of training videos, 24/7 support, professional consultations, private access to training guides, tools, personal private assistance, my personal help, and much more.
PS: Click here to review my #1 recommendation in detail.
Working Online From Home - A Proven 4 Step System
See the 4 steps to working online from home & earn residual income