The internet provides us with many money-earning opportunities, and in this Cash Monster Review, you will decide if that is the case with this company. The question is, is Cash Monster legit, or is Cash Monster a scam?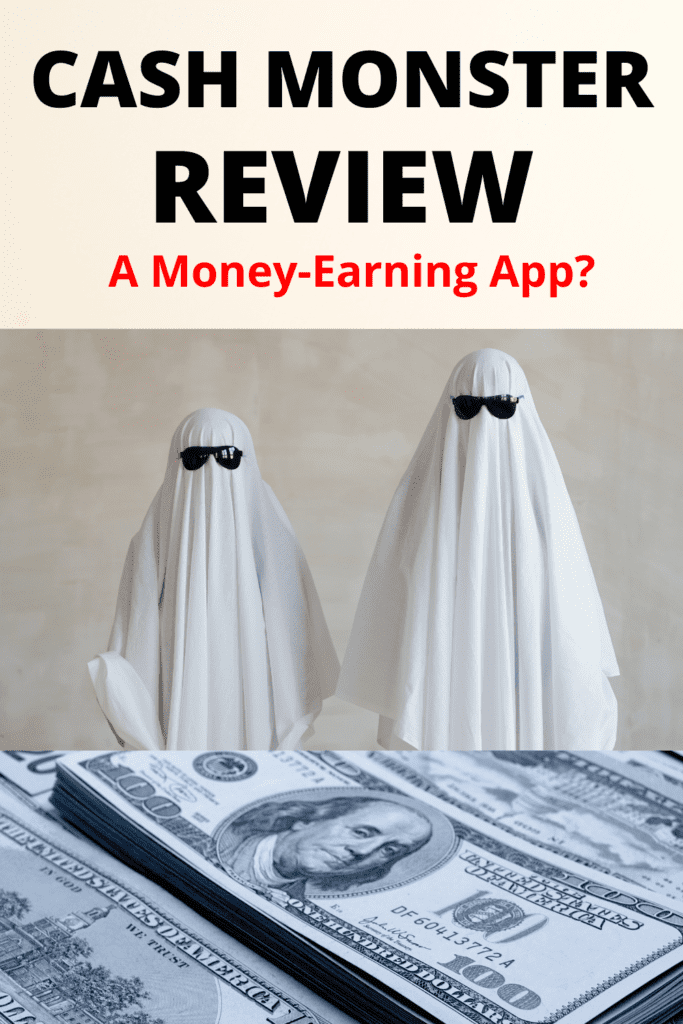 Is it really a monster to give away money or a monster to be scared about and stay away from? Let's find that out in my honest and complete review of this company and business.
Product Name: Cash Monster
Founder:

unknown

Product Type:

CPA network publisher and data harvesting app

Price: Free to join
Best For nobody
Cash Monster is one of the many social media referral apps that claim to pay you for completing tasks and for each person you invite to join the platform. Allegedly, you can earn as much as $30 for completing a task that can be anything from answering quick surveys, filling up some forms, watching ads, and so on. But there are so many red flags with Cash Monster, plus its similarities to other cashing apps that are proven as a scam.
What is Cash Monster?
Cash Monster claims to pay for small tasks and refer your friends, family, or other people. They claim to the #1 app installs affiliate network. They offer lucrative payouts of up to $30 per task, a generous signup bonus, and referral commissions. The founder or whoever started Cash Monster is unknown.
Cash Monster's headquarters are in different locations. On the Cash Monster website's homepage, you will see that their office is located at A108 Adam Street New York, NY 540022 US. Upon looking that address up, it appears that the zip code 540022 doesn't match. After checking further, I found the matching zip code, and it is for Târgu Mureş in Romania, not for New York or for any other state in the US.
Also, on their privacy policy web page, their address is Burgerweeshuispad 101 1076 ER, Amsterdam, The Netherlands. But when you go to their terms of service page, you'll be given another international address: Melbourne, Australia, where their customer service is supposedly located. A company with a lot of addresses is a big red flag for me.
Cash Monster claims that they were in the social media marketing industry for a while now. They just registered their website recently, on Dec 15, 2020. They also said that their parent company has been in the social marketing industry since 2010, and they have grown their network to more than 730K members and paying over $44+ million. But yet again, another confusing claim.
If Cash Monster's members are that many, their social media pages should at least have thousands of followers. Still, their highest follower count is the 3 followers on their Instagram official page.
Want to learn how I earn my passive Income working from home?
Click here right now for our review, my personal help, and instant access to our free training videos where we'll show you exactly how we did it ourselves starting out as complete beginners without ANY prior knowledge or experience in marketing online whatsoever!
How does the Cash Monster work?
Cash Monster claims to work in three steps. You sign up on their website, and then start inviting your friends to join Cash Monster, and then cash out your accumulated earnings.
When you join Cash Monster, you will automatically get the $25 signup bonus on your account. Cash Monster offers four ways in earning money, and these are the following:
App installs – Install apps such as a game app, spend about 30 seconds playing it, and then rate it.
Instant Tasks – Submit your email and phone number to verify your entries. Follow the instructions on the tasks.
Answering surveys – Answer advertiser's product surveys
Invite referrals – Share your unique link and get people to join Cash Monster
Cash Monster claims to pay you up to $30 for every task, and each referral earns you $10. Then you can get paid via Paypal, CashApp, or Bitcoin. When you request a cashout, they will schedule your payment, and you will receive payment based on the schedule.
You may be asked to verify your identity by providing a copy of your ids, such as your driver's license or state ID card, and other proofs Cash Monster will require.
That's how Cash Monster is supposed to work until the payout part, which, unfortunately, does not happen. In reality, Cash Monster is another CPA or cost-per-action publisher.
Networks pay them for completing offers such as surveys, watching ads, filling out a form with your contact information, or purchasing products. And the one who does all that work is their members. But the members do not get paid, ever.
Also, the testimonials are all fake. The images of people who supposedly provided those testimonials are from stock photos, and the same models were used on other websites.
The payment proofs are also edited images from their other websites like Cash Miracle. They just edited the logo or the company name, but they are the same payment proofs that were made up.
If you were following my posts, I have written a similar social media cashing app not too long ago. Cash Monster is very similar to Cash Miracle. They are so similar that their website's appearance and content are the same, word per word.
There are many of these similar schemes scattered everywhere online. They only change their name and change their website a bit to look a bit different. But there are mountains of similarities between them, and the main thing they share is that they all never payout.
Can You Make Money with Cash Monster?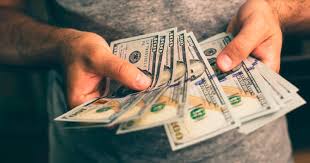 No, unfortunately, you will never make money with Cash Monster because they do not payout. While you can see that your earnings increase each time, you complete a task, but this is just for show. Just something to get you excited over the money that you will never receive. Because of this, you tend to work more for Cash Monster, for free.
How To Make Money With the Cash Monster?
There's no way you can make money with Cash Monster. Even if you wait for your payout, nothing will be credited to your account. Some people have sent emails, which is the only way to contact Cash Monster, to follow up on their pay but never respond.
Cash Monster Review: Pros & Cons
Although there's nothing good about Cash Monster at this point, I do pros and cons for all my reviews, so in the name of fairness, let's do it.
Pros:
Cons:
Not paying
Unknown owner or owners
Fake testimonials and payment proofs
Possible customer data harvesting app
Any Negatives? Beware of Lawsuits
I'm unable to find any lawsuit against Cash Monster, possibly because they are fairly new. This generally happens when a new cashing app is launched, you won't hear many negative things about them until more and more people have been deceived. If you do a little more reading online, you can find negative ratings and feedback about Cash Monster here and there.
The fact that the owner is unknown except for several unconfirmed addresses is a big problem for the members who would like to complain. Unless you have the luxury of time and money to spend to physically go to their addresses and look for the one managing Cash Monster, that is if you can find anyone. If everything on their website is fake, then most likely their addresses are fake too.
Is the Cash Monster A Scam?
Yes, Cash Monster is a scam. Unfortunately, these kinds of scams are everywhere online. The people behind Cash Monster are still earning money from the hard work of other people.
They could be the same people behind the other social media cashing apps too. And sadly, they are very good at hiding themselves for many years now, and the authorities haven't tracked them down yet.
Cash Monster Review Final Thoughts
We wanted to earn extra cash for our daily needs and perhaps help pay some of our bills. And because of this, scammers take advantage of unsuspecting victims, luring them into easy money-making opportunities, and never had any plans of paying out from the very beginning. This is why it is essential to do a little research before you get yourself involved with anything, legit or not.
I'm not saying that there's no legitimate money-earning opportunity you can find online. There are many legitimate ways you can earn some extra money and possibly create a passive income with the right training platform.
If you are really interested in creating your own home business, check out my #1 recommendation on building a successful business, where you can get access to hundreds of training videos, 24/7 support, professional consultations, private access to my training guide and much more.
Cons
Not paying
Unknown owner or owners
Fake testimonials
Working Online From Home - A Proven 4 Step System
See the 4 steps to working online from home & earn residual income