What we're going to talk about today is how you can make money selling Fitness products online. Every year fitness equipment sales in the US increase by billions of dollars, interesting right? Here we will be covering why this niche is profitable, the methods and tools that you can use, and more, so let's begin with looking at some facts.
How to Get Started
The fitness equipment sales for home use reached $3.98 billion in 2019. And recently, there's been a 170% growth in home fitness products and the demand remains high. E-bay reported a 1,980% increase in dumbbell sales alone followed by weights which is 1,355% resulting in more than 3 million in sales together with other fitness equipment.
The data may look unbelievable, but according to this more and more people are becoming health conscious and buying fitness products for home use. But before we jump into the selling part, let's confirm the demand for fitness products ourselves first.
Market Research for Fitness Products
Let's try to find out how many people are looking up fitness products online.
Search Volume
To help us with this search, we will be using a keyword tool and here we will use Ubersuggest. Let's start with using "fitness products" and here's the result: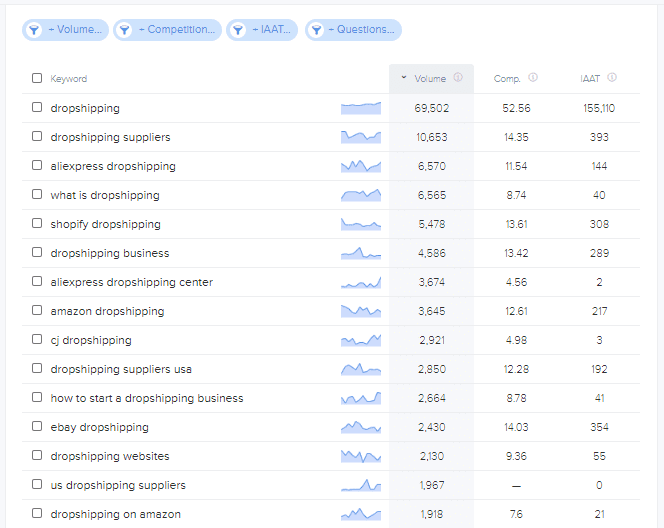 Based on the data above, the volume of searches isn't that many. This time let's try a specific product such as "dumbbells" and let's see what we can get: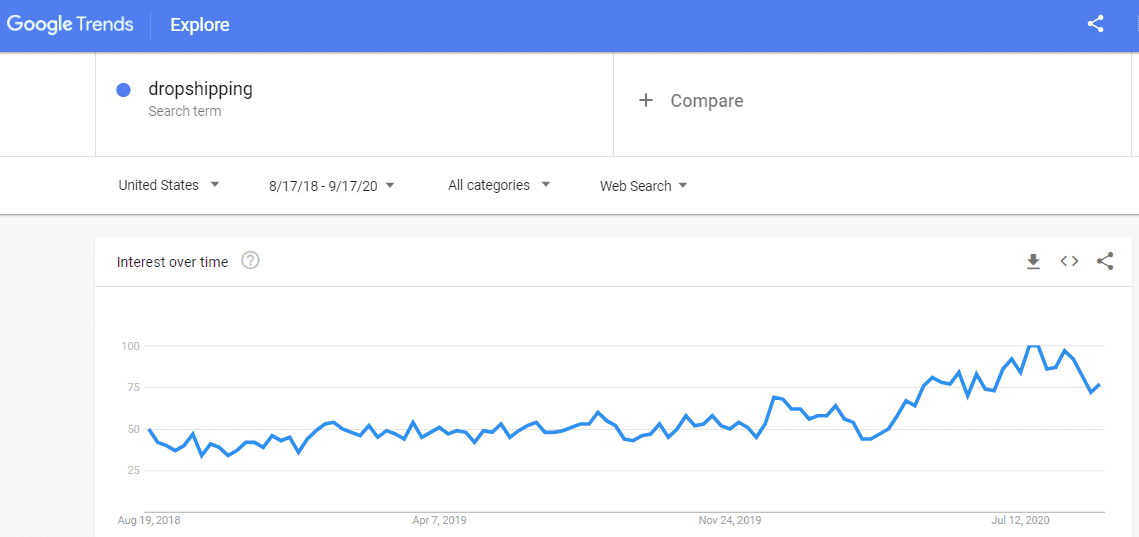 As you can see, you can make decent money out of selling dumbbells alone. There are almost half a million searches for "dumbbells". We will try another one, let's check "weights" and see what we will have.

Looking at the volume of "weights", it's only half of the "dumbbells" search volume. Nevertheless, it can still be a good product to sell.
We're not done yet. Up next, we will be checking the trend to see if it can be sustained.
Want to learn how I earn my passive Income working from home?
Click here right now for our review, my personal help, and instant access to our free training videos where we'll show you exactly how we did it ourselves starting out as complete beginners without ANY prior knowledge or experience in marketing online whatsoever!
Search Trends
Let's find out this time if there's a good trend of searches monthly. We will be using Google Trends to help us out.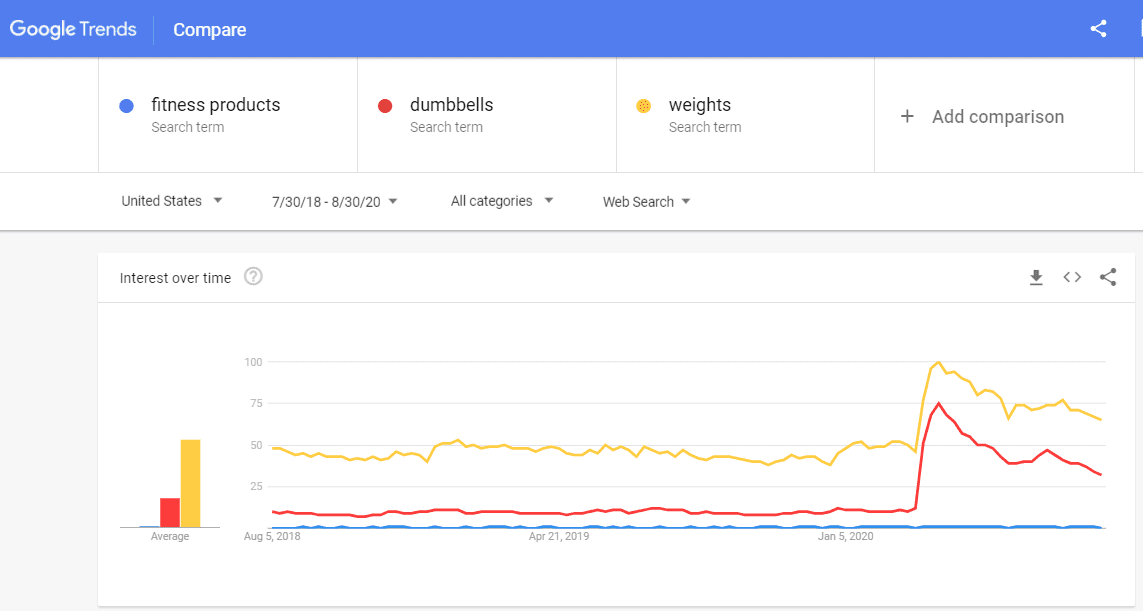 Based on this graph, the trend is maintained for the past couple of years and reached a significant peak during recent months. We can conclude that it is a sustainable business and the demand could still be high.
What exactly is the Niche?
Here's the critical part that we should be careful in deciding on and that is what niche are we going to choose. If we look at our gathered keyword search results, it is sensible to choose "dumbbells" or "weights" for your niche. However, you can also look at the other results in the keyword search that you can use such as the following:
Dumbbells – dumbbells adjustable, dumbbells set, dumbbells adjustable set
Weights – weights set, weights bench, weights bench, weights ankle
There are several you can choose from. It's okay to concentrate on one niche first so that you'll be able to specialize in it helping you to be more effective when you market your Fitness products online. It must agree to the following:
It's something you are interested in – Since you will be investing a lot of time in this niche, it's only right to choose one that you are interested in and will be passionate about.
It should be a problem-solving niche – This is simply because people will most likely buy products that offer a solution.
In the next part, we will talk more about why a niche should solve a problem.
What Problem is Being Solved?
You may already have an idea of what products you would like to sell by now. To get more ideas to help you, try to think about how people find a solution using the internet. Some will ask questions such as:
What are the best dumbbell weights for men/women?
What are the best dumbbell weights to use at home?
Where to buy adjustable weights?
By listing down these common problems you will be able to identify what solutions you can offer. You can talk about the "best dumbbells for home" targeting an audience who'd like to have done workouts at home instead of going to the gym.
How to Get the Audience to Purchase
Convincing your audience to purchase your products can be challenging. One marketing approach for a specific audience may not be effective for another. Therefore, it is important to know what type of audience has the highest probability of reading your post or checking your website.
Here's a list of your possible audience:
People who would like to do some weight training
Fitness enthusiasts
Fitness instructors and experts
Gym owners
You may have other possible audiences to add to the list, but the challenge is how are you going to get them to purchase your fitness products? We have some recommendations that you can apply:
Focus on the top potential buyer – Based on the results of our research earlier it appears that your potential buyers are those looking for dumbbells weights. Try to focus on building solutions around this product such as providing the adjustable ones, personalizing it, and offering several options such as colors, materials used, etc.
Write a clear and descriptive post – As much as possible, try to write posts using words that an average person will be able to understand. Most people may have difficulty understanding gym jargon. Describe the product as detailed as possible to let the audience know what they will get once they receive it. Descriptions such as for whom the product is most suitable, the material used for a secure hold, and so on.
Enrich your website with fitness blogs – If you want to establish a good reputation, you need to show that you are knowledgeable about fitness by writing quality blogs. As you gain your audience's trust, they depend on you when you recommend a certain product and they will most likely check it out to buy.
Want to learn how I earn my passive Income working from home?
Click here right now for our review, my personal help, and instant access to our free training videos where we'll show you exactly how we did it ourselves starting out as complete beginners without ANY prior knowledge or experience in marketing online whatsoever!
Ways to sell Fitness products online
We have arrived at the part where we will be talking about the methods available for you to market your Fitness products online. There are several online marketing methods that you can try however, choosing the right method for you depends on factors such as your time, financial capacity, and resources. Here are the best marketing methods available for you:
Affiliate Programs
This remains a popular and good source of income today. This is when you join affiliate programs and promote their products on your posts or your website using a unique affiliate link that will direct the audience to the merchant's website. Depending on your agreement with the merchant you can earn from every customer click and get commissions for every customer purchase.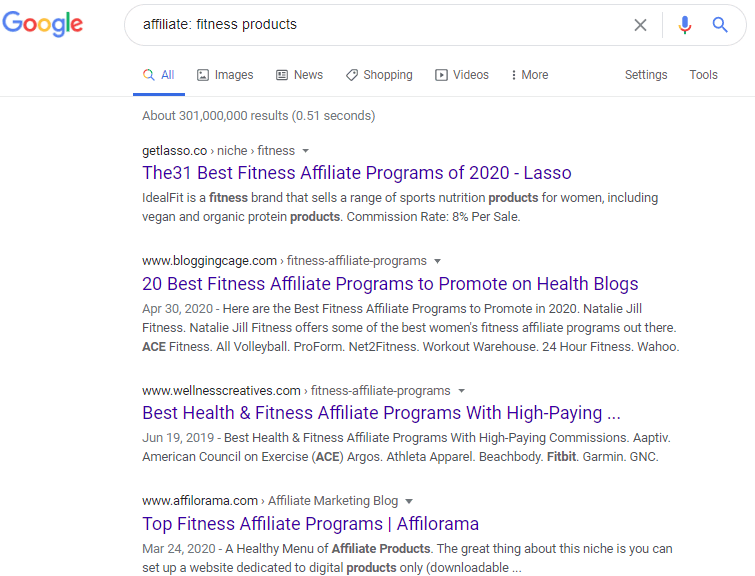 As you can see from the Google search results above, it's easy to find an affiliate program for fitness products. However, before you deep dive into each one of them, try to consider the following in finding a good affiliate program:
It offers solutions to your niche
Has quality and safe products based on customer reviews
Offers good commission levels and earnings per click
Cookie length
Minimum payout
Variety of payment methods
Usually, you will be sending an application first before you can join an affiliate program. Some affiliate programs may have requirements you need to have before you become an affiliate. While others will welcome you even if you have little to no experience in affiliate marketing.
One more important thing to look for in a good affiliate program is the company's business longevity. Since you will be promoting their products for months and years, you need a company that has proven to outlast many market changes. Some of these companies are giant marketplaces such as Amazon and e-Bay which have already proven their stability over time. Here are some of the fitness products being sold on Amazon: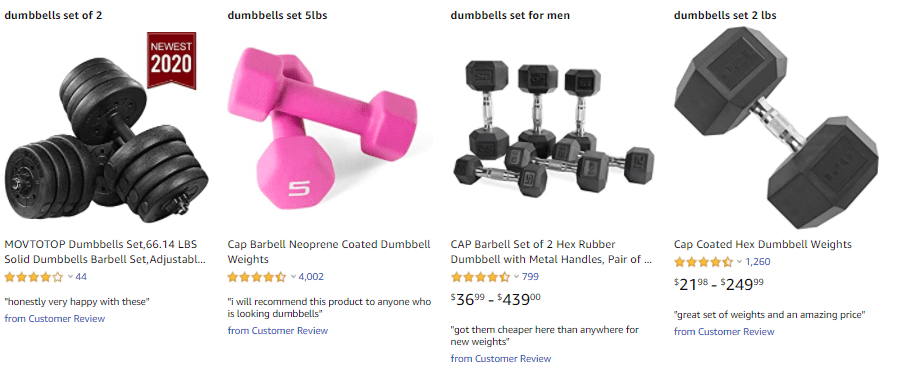 Dropshipping
If you're up for more challenges and better profit from marketing your Fitness products online, how about going for dropshipping? In this method, you will be managing the customer's orders, processing them, providing customer support, and after-sales requirements.
First, you will need to look for a wholesaler that can provide you with the fitness products you want, set your price, and then post it on your website. Wholesalers offer products that are usually discounted and cheap. It's entirely up to you how much you would like to sell them for with conditions that the pricing be competitive and fair. You earn from the interest you place on the price of a product on top of the wholesaler's price.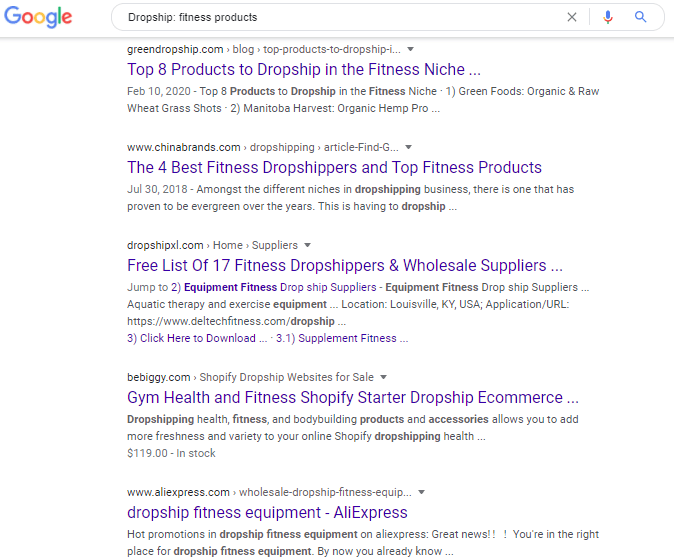 Using Google, you'll find plenty of companies offering dropshipping services. Selecting a good drop-shipping company is similar to looking for a good affiliate program. Try to look for one that will supply you with quality and safe fitness products, affordable fees, good customer service, and fast shipping services.
Sell your own Fitness products
If you check how some of the fitness products are made, you'll realize that you can make them yourself or have them cheaply made by a welder. The best part is that you can create your brand and have more freedom in product designs.
Otherwise, you can also find wholesalers that can supply you with these products with your brand on them. As you're selling your fitness products, you will be taking care of the orders up to the shipment or have the wholesaler ship the products to your buyer for a fee.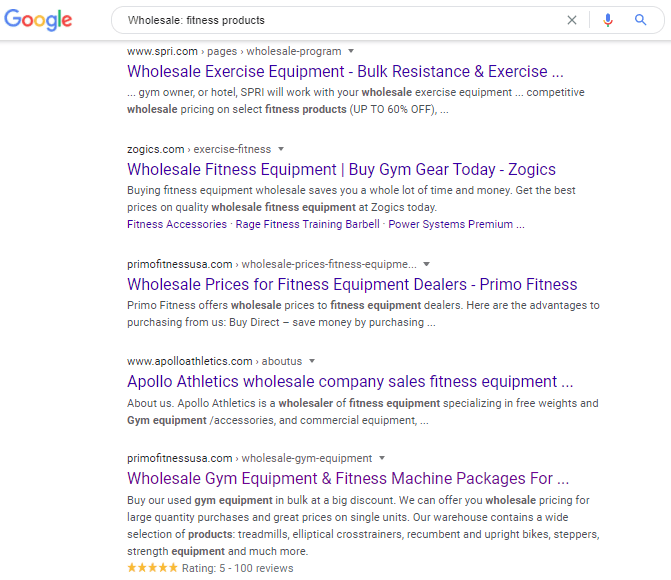 Simply use Google again to look for a wholesaler. Just like you looked for affiliate programs and dropshipping, check if the wholesaler company has solutions for your niche, offers good quality products, and has positive customer reviews, and customer support.
Other potential methods of selling Fitness products online
The fitness industry is huge and you can find other methods of marketing your Fitness products online. You can promote your fitness products by creating fitness lesson videos. If you're not into making videos, you can also make an e-book about weight training routines using your fitness products.
Want to learn how I earn my passive Income working from home?
Click here right now for our review, my personal help, and instant access to our free training videos where we'll show you exactly how we did it ourselves starting out as complete beginners without ANY prior knowledge or experience in marketing online whatsoever!
What You Need to Start Selling Fitness Products
You must have already decided what method is best for you to market your Fitness products online. Here will be discussing what you can use and things you can do to attract more audience and potential buyers. The list below is some of the best tools and strategies in online marketing:
Building a website for Fitness products
You will have to build your website in any of the marketing methods you choose. Having a website allows you to establish a better online presence and customer experience. You can hire a professional to build a website for you or if you have the skills and the time, you can also make your own. There are plenty of free and paid website builders with premade templates and styles for your website.
Social media is the best channel to promote just about any product. Facebook has a marketing tool like Facebook ads that can help you target a specific audience and post your ad when they scroll. Other social media platforms such as Twitter, Instagram, or YouTube, have a massive audience that could be your potential buyers.
Start a Fitness YouTube channel
Another way to be effective in marketing your Fitness products online is to make your fitness videos and upload them on your YouTube channel. You'll be able to attract more audiences by showing them the proper use of fitness products to gain better results. If you have the budget, you can also hire a fitness instructor to do the videos on your behalf.
Joining fitness social media communities is also a good strategy to market your Fitness products online. Many groups are created to share a similar interest in fitness and fitness products. Aside from posting your product, try to be active in making suggestions and promoting your product if it will help them. Being active and making regular posts helps you to increase your brand's presence online and reach out to more potential buyers.
Remember there are MLM fitness companies that sell fitness programs that teach that you can earn a full-time income if you join them, please stay away from MLM companies, only one percent actually succeed and most of their members stay around for three months.
Final thoughts
Marketing your Fitness products online could require a lot of patience, time, money, and hard work. But you're not alone, you can get help and support. If you want to have adequate training, be equipped with the right tools, receive professional advice, and be provided with consistent assistance with social media and SEO, you came to the right blog.
If you need help on how to get started, check out my #1 recommendation on building a successful business online. You can get access to hundreds of training videos, 24/7 support, professional consultations, private access to training guides, tools, personal private assistance, my personal help, and much more.
PS: Click here to review my #1 recommendation in detail.
Working Online From Home - A Proven 4 Step System
See the 4 steps to working online from home & earn residual income