Is ZenBusiness legit? If you're planning to start up a business and looking for an agency to help you with all the paperwork, you need to read this ZenBusiness review in its entirety. They claim that you can start your company today for only $49. Is that true? Or is Zen Business a scam?
Today, we'll talk about this company and learn about its offerings. We will also find out if they are a legit company you can trust to take care of forming your business. So without further ado, here's my complete ZenBusiness LLC Review.
ZenBusiness LLC Overview:
Product Name: ZenBusiness LLC
Owners: Ross Buhrdorf
Product Type: Online business formation service
Price: $39, $149, and $249 billed annually
Best For Entrepreneurs, start-up LLCs, and Corporation
Ratings: 80/100
Zen Business is a formation service for startup LLCs and corporations. For a low fee, they will handle all the filing and admin requirements for your business so you can set it up as fast as possible. They also have services that can help you run and scale your business.
Aside from that, you have a chance to become their affiliate member through a third-party company where you can earn lucrative commissions for each sale, as well as incentives, offers, and bonuses.
But before getting ZenBusiness packages, you should read the rest of the review first to decide whether or not you will choose them for your business.
What is ZenBusiness LLC?
ZenBusiness LLC (Limited Liability Company) is an online legal service that helps people start small businesses by offering low-cost formation services, personalized services, and expert support. It was founded by Ross Buhrdorf in 2015 together with Shanaz Hemmati, Rafael Lopez, JC Glancy, and Art Florez. The company is currently headquartered in Austin, Texas.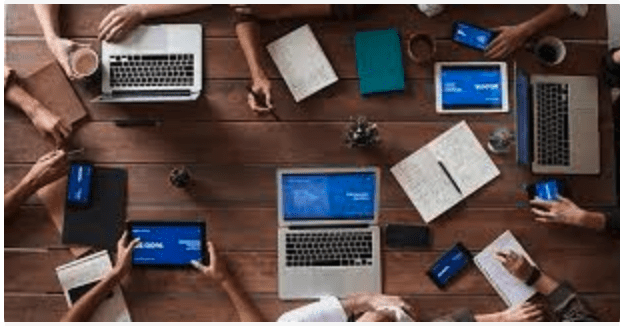 Ross Buhrdorf has over 30 years of experience as an entrepreneur, technology leader, and corporate executive. In 2011, as the founding Chief Technical Officer of HomeAway, he helped the company grow from a startup into a three-billion-dollar company in the travel industry. He is also a member of the American National Bank's board of directors and helps the company in security upgrades through digital transformation.
Zen Business provides the tools and expert guidance for people to start, run, and grow their businesses. Trying to complete just one of the many legal requirements to start a business is a daunting task, even more, if you try to complete everything yourself.
With Zen Business, you will be assisted in many legal steps in starting your business, such as forms, business licenses, and requirements. Aside from that, they also have services to help you operate and scale your business. You can also track all these tasks easily, knowing their status and understanding the next steps of forming and growing your business.
How Does The ZenBusinessWork?
ZenBusiness works like an online business formation service. It is a venture capital company that receives funding from investors to support startups and young businesses. Some of their investors are Oak HC/FT, SoftBank Vision Fund, Cathay Innovation, Greycroft, and many more. In 2019, Zen Business raised $274.5M in funding, which values the company at $1.7 Billion.
If you're planning to start your business and would like to take advantage of Zen Business's service offerings, you can go to their website and enter the name of your business. You'll be taken to their interactive guide, an online form where a chatbot will ask you questions about you and your business.
Zen Business has three incorporation packages with services that specifically cater to the different needs of an entrepreneur. All of these incorporation packages are billed annually. These are the following:
Package #1: Starter $39 plus State Fees
The Zen Business Starter package includes services like Standard Filing Services (an estimate of 10 up to 14 days), Registered Agent, and Operating Agreement Template. It also consists of a designated registered agent to ensure that you are compliant with our state government and receive essential document deliveries.
Your agent will also provide a corporate bylaws template to help you create the document describing your company's ownership structure, plus a risk-free accounting assessment.
This package is recommended for entrepreneurs on a budget who wants to have a free registered agent service and incorporate essential services. The first year costs $39 but with a $119 price point for the succeeding years. This package only includes standard filing, so expedited or rush filing services are not included but can be added to your package for an additional cost.
Package #2: Pro $149 plus State Fees
The Zen Business Pro package includes everything from the starter package plus more business formation services. You will get the Expedited Filing Speed that helps facilitate the processing of your documents faster which will take an average of 4 to 9 business days depending on the state you are in.
Banking Resolution Template, Employer ID Number, Worry-Free Compliance service, an annual report, and compliance management including preparing and filing your annual report and two amendments per year.
Package #3: Premium $249 plus State Fees
For $100 more, you can have the top-tier Zen Business Premium package with more services and extras. This package includes Rush Filing Speed, which takes 1 to 3 business days or more, depending on your state. Plus, you will have your domain, business email, and website to help you get your online business presence started.
As you can see, Zen Business packages offer good value at a reasonable price overall. Bear in mind that these packages do not include the state fee, which varies from state to state. After getting your package, you'll access your Zen Business dashboard to view your orders and their estimated delivery date via mail. You will also find a record of your business entity information here.
Zen Business also has a Zen Academy. It is a collection of short how-to videos and downloadable guides that teaches everything about starting, running, and growing a small business. With Zen Academy, you can learn: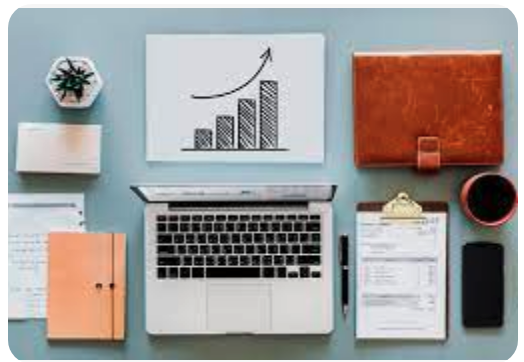 Finance your business
Bookkeeping and payments
Accounting and tax filing
Research your business data
Make a business plan and model
Business formation and more
Marketing to customers
Building your own brand
Zen Business experts and partners teach these lessons. Best of all, they are entirely free.
Can You Make Money With ZenBusiness?
You can't exactly make money with ZenBusiness because it is an online business formation service. But you can promote Zen Business via ShareASale. Create an account with ShareASale and search for the merchant Zen Business. Copy your links and start promoting Zen Business to your audience.
Affiliates can earn a $60 default commission when their referrals form a business through the packages or separate services of Zen Business. Also, the affiliate program offers other incentives, special offers, and bonuses for top-earning affiliates. The cookie duration can last up to 30 days. If your referral acquires a formation package from Zen Business through your link, within that period, you will get your commission.
Zen Business also has a refer-a-friend program where you and your friend can get a $50 Amazon gift card if your friend successfully forms their new business through its services.
Want to learn how I earn my passive Income working from home?
Click here right now for our review, my personal help, and instant access to our free training videos where we'll show you exactly how we did it ourselves starting out as complete beginners without ANY prior knowledge or experience in marketing online whatsoever!
Is Zen Business A Scam Or Legit?
No, Zen Business is a legitimate company. They provide affordable business formation services for startup businesses. They can file your paperwork fast, but they can also provide dedicated support and a custom dashboard at no extra cost.
One thing to be mindful of when dealing with Zen Business is the cost of getting their services. The first part of purchasing their benefits is done online, but you will get a phone call later to discuss the package you are trying to avail of.
During this conversation, the rep will sometimes offer you other services not included in the package you want. If you're not attentive enough, you can be charged for service outside your plan, which can be a hassle to cancel and get a refund.
The Pros and Cons Of ZenBusiness
Although ZenBusiness is a legit company, it still has pros and cons, which you should consider before getting its services.
Pros:
Affordable price starting at $39
User-friendly dashboard
Fast turnaround time
Extended customer support hours
Positive reviews
Cons:
Limited website templates
Unauthorized charges
The quality of customer services needs improvement
Any Negatives About Zen Business?
Although I did not find any lawsuit against Zen Business, however, on the BBB website, you can find a handful of complaints. Most of these complaints talk about getting unauthorized charges, account cancellations, and refund issues.
Despite that, Zen Business reviews are generally positive. The company has a 4.35 over five stars rating in BBB from 100+ reviews. And the most notable are the reviews in Trustpilot, where Zen Business has a 4.7 over five stars rating from over 8K reviews.
Final Thoughts
Overall, ZenBusiness makes it easy to start, operate, and scale your business. Their packages are affordable when compared to the cost of filing all the paperwork by yourself. Not to mention the convenience that their services can offer. Just as long as you're clear on the costs of your package to avoid getting surprised by unauthorized charges.
Starting a business is a good investment and may be successful. However, you would need some money for the capital, which can be pretty expensive.
If you need help on how to get started, check out my #1 recommendation on building a successful business online. You can get access to hundreds of training videos, 24/7 support, professional consultations, private access to training guides, tools, personal private assistance, my personal help, and much more.
PS: Click here to review my #1 recommendation in detail.
Working Online From Home - A Proven 4 Step System
See the 4 steps to working online from home & earn residual income