There is a phenomenon that exists in MLM companies. You will see it in the Young Living MLM review as well. That phenomenon is that for as many detractors and complainers as there are against one company there are as many or more supporters all lending their voices in support of the company.
The MLM industry is a direct sales business model. However, the multilevel part is one of the more hated industries in existence today and there is a good reason for that. A majority of these companies do not treat their representatives very well. It is a hard business to be involved with. Especially when the owners have a shady past do not expect things to get any better.
The founder of Young Living is one of those owners whose past keeps cropping upon him. Maybe founding this company helped him turn over a new leaf. To find out just continue to read our review and make up your own mind on that issue.
What is Young Living?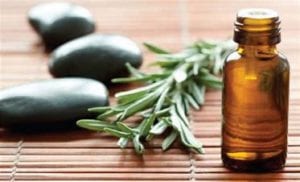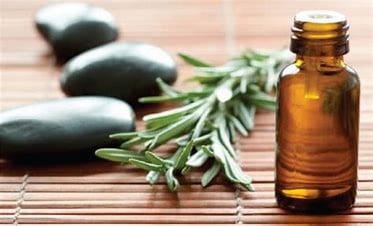 If you wondered where essential oils came from, they started back in 1993 when Young Living was formed by the late Gary Young. Mr. Young has had an interesting past including offering cheap blood tests for Americans.
That clinic was located in Mexico and tell that a sample of the cat's blood was not human. Also, his doctorate degree comes from a diploma mill so you may want to take his words with a grain of salt.
With those items in his past, he was still able to start this essential oil company back in 1993. His personal quality policy is labeled as the seed to seal. This means that the company watches over its ingredients from the moment they are planted until they are harvested and placed in their oils.
The problem for Young Living is that neither the USDA nor the FDA has certified its ingredients as organic. Quality assurance is not guaranteed. The oils have failed the GC/MS test which exposed synthetic ingredients inside the oils.
The oils do their job and are packaged in the right bottles. The marketing plan is through the MLM business plan making it hard to find a good customer region.
How Does Young Living MLM Work?
Young Living is like any other MLM corporation. They make their money off the hard work of sales associates who struggle every day to make a sale. The business strategy is the same. Young Living uses the retail sales commission and the recruiting system to make sure you can make money after you sign up.
The word is that the company is run more like a cult than an essential oil business and that may be why some hyper-sales reps used their websites to claim their essential oils cured ebola.
Besides essential oils, Young Living has different diffusers and other tools for sale as well as products for different areas of your home and health. What this means is that you have a lot of products you can sell in order to make a living.
The company owns farms on 6 continents to meet its production demands and make sure there is enough product for all of its reps to sell. Their website is better than others we have seen and has lots of information on it.
Can You Make Money With Young Living?
If you are good and can sell ice to Eskimos then you should be able to sell essential oils. Because the company is targeting a very high-demand niche there is an audience out there who may pay the high costs associated with Young Living's products.
There is a support system in place one that is not always free. The complicated compensation plan plus the need to buy your starter's pack can make it hard for you to earn money through this company.
The cost to join is between $150 to $170 which can be a steep outlay of funds when one is not employed already. Then if you have to you can always recruit but with an army of sales reps already out there fighting over the few possible recruits still available, that may be a difficult task to complete.
Your chances of making any money with Young Living are between slim and none unless you hit virgin territory and have lots of people to sell to.
How To Make Money with Young Living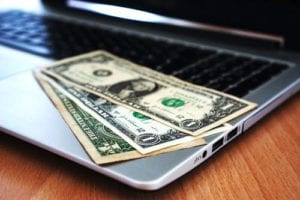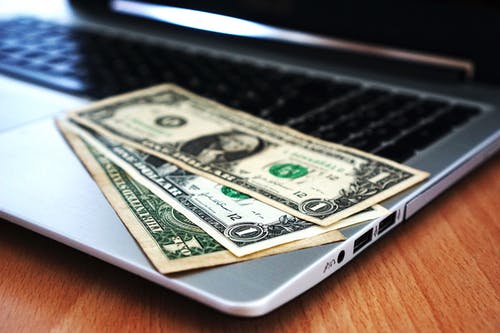 The company has 5 ways you can earn some money through selling their product. The first is their fast start program. Then you can qualify for the start living bonus or just do retail sales. Then there is the leadership bonus and the uni-level commission.
These methods of earning money through Young Living are all embroiled in the complicated compensation plan. The commission on retail sales is 24% but you have to buy the product first, then sell it at a higher price just to get that commission rate.
The downline commissions start at 8% at the first level, then drops to 5% at the second and down to 4% at the third, fourth, and fifth levels. So if your recruits, recruit who recruit recruits, you stand a good chance of making some money.
Also, whenever you recruit a new sales rep, you get $25 per person. But like with all other MLM companies, there are only so many people you can recruit before you run out. You are not going to get a lot of members in your downlines.
To earn your commissions, you have to maintain a certain monthly level of sales or pay the price out of your own pocket to stay active.
The Pros and Cons of Young Living
Pros:
You are selling in high demand and popular niche
There is a variety of products to sell
The company watches its product from seed to when they seal the bottles
An A BBB rating
Been in business since 1993
Cons:
High priced products
Over 1 1/2 million fellow sales reps to compete with
Lots of essential oil companies sell the same thing only cheaper
Complicated compensation plan
Not pure essential oils*
Pay to play and it is not cheap
Must maintain a monthly purchase or lose active status
Want to learn how I earn my passive Income working from home?
Click here right now for our review, my personal help, and instant access to our free training videos where we'll show you exactly how we did it ourselves starting out as complete beginners without ANY prior knowledge or experience in marketing online whatsoever!
Companies are allowed to use synthetic ingredients and still call their products 100% essential oil. The only requirement they have to meet is to have between 5 and 15% pure essential oil in their bottles. As long as that additive is 100% pure then the company can claim to be selling a 100% essential oil product
Any Negatives? Beware of Lawsuits
There seems to be a lot of lawsuits and negative reaction to Young Living. In 2017 the company sued its competitor doTerra and lost. They had to pay $1.8 million in legal fees, etc. Then in 2017, the company was fined 3/4 of a million dollars for Lacey Act and Endangered Species Act violations.
In 2014, the FDA warned the company over the promotion that their essential oils were drugs that cured diseases, and in 2015 saw a complaint about lead content in their products.
That is not all. Last year one of their Texas sales reps sued the company over the impossibility to make a living selling the products and for the cult-like atmosphere that permeates the company.
Then there are negative reviews which the company, like other MLM corporations does fight with all of its might using legal intimidation methods. Some of the complaints involve the lack of professional behavior and honesty on the part of the sales reps.
While essential oils may be a great product the company is not lily-white and has a few skeletons in its closet that you may not see until it is too late.
Is Young Living Legitimate?
In a sense yes it is a legitimate company. Just because its business practices are a little questionable does not mean they are not legitimate. Young Living produces what some customers call very top-quality essential oils even though the company uses synthetic ingredients.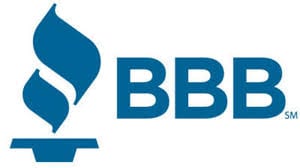 The company oversees its product from the farms all the way up to when the bottles are shipped out to its customers and sales reps. They do carry an A BBB rating which only means that they take care of the complaints filed against them through the BBB.
If the definition of legitimacy rested on how a company treated its employees then almost all companies would not qualify as being legitimate. It is a given that Young living needs to handle the sales rep side of the business a lot better. As charges of theft of downlines and bonuses have rung out from many of those sales reps.
In all fairness to the company, it is still legitimate even though there may be a lot of unethical behavior going on behind the scenes.
Final Thoughts
For some people, the MLM business plan is a fine way to make a living. They either got involved at the right time or were able to find an untouched market ripe for selling their different products.
Getting involved with Young Living is risky. Not because of the shady past of the founder, or the unethical treatment of its sales reps. It is risky as you are trying to sell an impure product with few contents at double the price anyone can find in their local stores.
The final decision is up t you of course but we would not recommend getting involved with this company. It would be easier to go to the store to buy the cheaper product and sell it at a small markup. It is the same principle as working through Young Living.
So although the product may be essential to better health and has a high BBB rating, as far as the business part of the company I would not recommend it. you have over 1 1/2 million reps to compete with and their compensation plan is too complicated.
If you need help on how to get started, check out my #1 recommendation on building a successful business online. You can get access to hundreds of training videos, 24/7 support, professional consultations, private access to training guides, tools, personal private assistance, my personal help, and much more.
PS: Click here to review my #1 recommendation in detail.
Working Online From Home - A Proven 4 Step System
See the 4 steps to working online from home & earn residual income