Perhaps you have already stumbled upon this company, and you are wondering whether Isagenix is a legit company or a pyramid scheme. In this Isagenix MLM Review, they claim to help you lose weight and become a millionaire. Interesting, right? So wasting no time, let's uncover whether this claim is true in my honest Isagenix review.
Product Name: Isagenix
Founder: John Anderson, Jim, and Kathy Coover
Product Type: MLM
Price:
Isagenix has two types of memberships.
$39 annual membership (as a customer)
$29 annual membership (as an Isagenix associate, with monthly auto-ship of Isagenix products and 100 PV per month requirement to remain an active member)
Best For Mid to advance marketers
Isagenix offers a business opportunity where you can sell its products and gain commissions from the sales you make. You can also profit from the sales of the people you recruit to become your downline. As an Isagenix associate, you need to maintain a certain amount of personal sales and recruit more people to join Isagenix.
Isagenix claims that they have helped over 250 people to become millionaires and helped more people to earn a 7-figure income. But there are a lot of complaints and negative reviews that contradict this claim. We will discuss more of that later on in this review.
What is Isagenix?
Isagenix International LLC is an MLM company that sells weight loss products. It was founded by John Anderson, Jim, and Kathy Coover in 2002 as a health and wellness company based in Arizona.
They aim to provide people with products to help them lose weight and an opportunity to earn an income. Aside from weight loss products, Isagenix also offers personal care products, dietary supplements, and many more.
How does Isagenix work?
If you are familiar with how an MLM company works, Isagenix doesn't stray that far. Isagenix offers a wide array of products from shakes to skincare. If you become an Isagenix Associate, you can earn commissions from the sales you make and the people you recruit to join Isagenix.
Here's a quick breakdown of the products they offer and the price range, the lowest price for a preferred customer, and the highest for retail customers.
Shakes: Whey-based and plant-based shakes ($17.99 – $63.99)
Functional Beverages: Energy drinks, fruits, detox, coffee, tea, etc. ($14.95 – $133.47)
Cleanse and Support: Snacks, drinks, dietary supplements, etc. ($14.00 – $197.32)
Everyday Supplements: Dietary supplements, pain relief cream, shake booster, etc.($14.95 – $197.32)
Fitness: Dietary supplements for pre-workout, during your workout, and post-workout. ($21.00 – $82.65)
Skin: Eye cream, serum, toner, day and night cream, body wash, and many more. ($22.00 – $78.67)
Accessories: Blender, shake bottle, and mixer.($9.90 – $66.67)
Their website does not show how you can join their affiliate program or the fees involved. This means you need to consult a current Isagenix associate member if you would like to become their associate too. You also need to be a "Preferred Customer" first before you can become an Isagenix associate. This will let you earn extra discounts and rewards.
After you join, you need to place a "Qualifying Product Order," which means you need to purchase a start-up package like the ones listed below:
9-Day System ($155.96 – $207.95)
Weight Loss Basic Pack ($283.87 – $378.49)
Weight Loss Premium Pack ($441.70 – $588.93)
Weight Loss Value Pack ($633.65 – $844.86)
Basic Pack with Energy Boost ($316.35 – $421.80)
As an Isagenix associate, you are required to generate 100 monthly PV or personal volume at least for your membership to remain active. So you can qualify for commissions as well. The 100 monthly PV is equivalent to around $150 per month. That's $1,800 per year.
Aside from that, there are other ways you can earn as an Isagenix associate:
Retail Profits – Profits you earn from reselling Isagenix products that you bought at a wholesale price.
Retail Direct Profits – Profits you earn from retail products purchased from your Isagenix website.
Product Introduction Bonuses – Commissions you earn from the starter pack sales purchased by new members.
Team Bonuses – Sales commissions from the two teams under you.
Executive Matching Team Bonuses – Extra 10% matching bonus from the sales of your recruits.
Special Incentives and Promotions – Bonuses that include Ranks Advancement Bonuses, Leadership Pool Bonuses, and more.
As you can see, Isagenix emphasizes recruiting more members so you can earn more commission and climb up the ladder. A typical characteristic of any MLM company. Their compensation plan is a bit more complex if you compare them to the others. The worst is, if you don't make enough sales, you are more likely to recruit other people to earn some commissions.
Want to learn how I earn my passive Income working from home?
Click here right now for our review, my personal help, and instant access to our free training videos where we'll show you exactly how we did it ourselves starting out as complete beginners without ANY prior knowledge or experience in marketing online whatsoever!
Can You Make Money with Isagenix?
I think you can make money with Isagenix, but it will depend on your efforts, hard work, persistence, and marketing strategies. But based on Isagenix's income report, 97% of their members fail. The report may not directly say that, but you will get the real picture if you do the math.
How To Make Money With the Isagenix?
We all know that to make money with an MLM company like Isagenix, you need to invite more people to join the company. One thing about recruiting people with Isagenix is that, just like you, they need to maintain 100 PV each month to keep their membership active. You earn bonuses from these sales, which can become a residual income for you.
But you need to consider your expenses too before realizing just how much you will be earning. So let's compute the total money you need to spend for a year to keep your membership active with Isagenix and to be eligible for commissions:
$29 (Annual membership fee: auto-ship)
$89-$1,098 (Starter packages)
$1,800 ($150 x 12 Equivalent cost of 100 PV multiplied by 12 months)
That's $1,918 to $2,927 total annual expenses to remain active with Isagenix. This does not even include all the other expenses you need to shell out to make more sales or recruit more people like gas, pocket money, food expenses, etc.
The Pros & Cons of Isagenix
Despite good Isagenix product reviews on social media, there are also some pros and cons in using Isagenix's products and being their associate.
Pros
30-day money-back guarantee
Long-standing MLM company
Leadership has a strong direct sales background
Cons
Expensive products
Standard products (do not stand out from other similar products)
Products may be harmful
Low-income opportunity
The company is on a downward trend
More recruiting to earn an income
Poor customer experience
A pyramid scheme in disguise
Some associates pretend to be health professionals
Uses the "easy and quick money" marketing tactic
Most associates fail
Any Negatives? Beware of Lawsuits
Two Isagenix distributors file one notable lawsuit against Isagenix. In this lawsuit, they alleged Isagenix allowed reselling their products in other marketplaces such as Amazon and eBay, against their policies and procedures. They also alleged losses amounting to $170,000 and more than $1.7 million in damages.
Scott Christensen and Bryan Lund sued Isagenix in 2017. Jay Bennett persuaded Rich Ferguson and Bryan Lund to sign up with Isagenix and under him. This deal was about reselling Isagenix products on Amazon and eBay, strictly against the company policy and procedures.
Bennett is one of Isagenix's "millionaires" and a friend of co-founders Jim and Kathy Coover. He got the approval of the top management as long as he supervises it. Eventually, this deal resulted in disputes, and hence the lawsuit happened.
One thing worth mentioning as well is that Isagenix co-founders John Anderson and Jim Coover were involved in "The Cambridge Diet." A diet MLM company that got in trouble with the FDA, linked to 6 heart attack deaths, eventually went bankrupt.
Is the Isagenix Legitimate?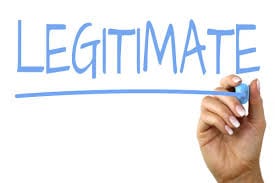 Yes, Isagenix is a legitimate company that sells legitimate products. They pay their distributors as they should. But despite being a legitimate company, this does not mean that Isagenix is a good company to work with. Success in MLM companies is sporadic; this fact is also the same with Isagenix.
While you can make commissions from the Isagenix products you sell, you need to recruit more people to be your downline to create a passive income. And to ensure that your passive income is stable, you always need to recruit people to join Isagenix.
Final Thoughts
I have nothing against MLM companies. Nowadays, people need to be open-minded and flexible to take up any job that will put food on the table and pay some bills. As long as they are legitimate ways to make money, there's no trouble with that. It's just that I think Isagenix is not for everybody.
To be successful with Isagenix or any other MLM company, you need to know many people who are also open to MLM. You also have to be skilled in marketing to reach out to more potential customers or recruits.
If you want to join Isagenix, you must anticipate that there's going to be a lot of effort and hard work that you need to invest and a lot of money too.
Joining an MLM company is not the only way to earn an income online. There are other ways that you can earn money online, such as becoming an affiliate. It is a low-cost start-up business and does not require meeting high sales quotas or recruiting other people. It is a more stable way to build a passive income because you do not rely on other people's sales. Best of all, you are the boss.
If you need help on how to get started, check out my #1 recommendation on building a successful business online. You can get access to hundreds of training videos, 24/7 support, professional consultations, private access to training guides, tools, personal private assistance, my personal help, and much more.
PS: Click here to review my #1 recommendation in detail.
Working Online From Home - A Proven 4 Step System
See the 4 steps to working online from home & earn residual income