Anyone can learn how to make money blogging online, but in this post, I will just refer to three ways anyone can start today.
If you want to make money blogging online I want you to keep an open mind and think about 3 approaches you can use to get started.
I will assume you know how to write articles already and we will focus on how to make money doing it in this article.
And if you do not know how to begin by writing articles you can join a community for free, and they can teach you the best approach to get you started. Also, you would have me answer all your questions and a group of experts that will stand by your side until you achieve success.
You could use 1, 2, or even all 3 of these ideas, and many bloggers do all 3 to create multiple streams of blogging income.
My 3 Ways On How To Make Money Blogging Online.
1. Join A Program That Pays You For The Article
With this idea, you write, turn your article in, and get paid when it's approved. You are not going to make as much money per article, but you control your income because you can write as much or as little as you want.
Many paid bloggers when starting out find it difficult to find the time to write articles on a consistent basis, so they hire a freelance writer to help them write their articles and pay them for doing so. at one time in my business, I had to do the same and find it quite rewarding.
A couple of the top programs for this approach include iWriter and Hire Writers. Getting set up is free and you can really be making money on the Internet very quickly.
Or the community I mentioned above the members are always looking for good writers to help them out with their content.
Want to learn how I earn my passive Income working from home?
Click here right now for our review, my personal help, and instant access to our free training videos where we'll show you exactly how we did it ourselves starting out as complete beginners without ANY prior knowledge or experience in marketing online whatsoever!
How do you make money?
You log into your account and you start looking at articles that need to be written. These will layout by category, the number of words, the skill level of the writer required, and so on.
At first, you will be a beginner writer and can only write for customers looking for beginners because they do not want to pay as much per article. As your skill level increases, you will eligible to write more specialized articles and you will be paid more for doing so.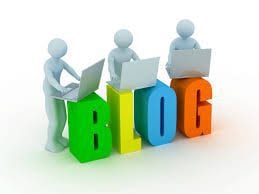 2. Start A Writing Business
Here you are going to become a blog writer and create articles for other bloggers. To do this, you need to start a blog and put some content in it that you can use as sample content. You're also going to want to join PayPal so you get paid for the writing you are doing.
You might choose to focus on a specific niche that you are to have knowledge of or maybe have a passion for. This is a good way to create quality content faster because you're very knowledgeable on the subject already.
If you don't want to limit yourself to the type of writing you are going to do just be a blog writer across multiple platforms and there are literally millions of blogs you can write for.
Remember this, there are millions of blogs that need content and you only need a handful of customers to start making money. Many writers turn this way of making money online into a full-time income.
Some bloggers pay anyway from 2 to 5 cents per word and the average blog ranges from 1000 – 3000 words per article, and most blogger needs about 10 articles per month to stay consistent to find favor from Google and the search engines when starting out.
So literally you can make from $200 – $500 from one blogger, and if you have the time to write for 10 bloggers, you can make from %2000 – $5000 a month with your writing business here in the US. That is a good full-time income to start with, or you can begin part-time at first.
3. Start Your Own Blog And Monetize It
Start a blog of your own and sell products on it. Affiliate marketing is a good source for products to sell on your blog. You can start by joining an Affiliate community that shows you step-by-step how to start blogging for free and get through their online certification course where you begin to take action from each lesson building your blog and monetizing it to make continuing revenue.
You might add Google AdSense ads to it, or join cost-per-action programs and get paid to get leads. This works well when you have a niche-specific blog.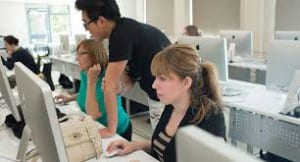 Let me give you the top affiliate programs for each method of making money with your blog.
1. Google Adsense. They are the top pay-per-click affiliate program,
2. Offer Vault. This is the top cost-per-action site to find affiliate networks. One of my favorite networks is Max Bounty.
3. Amazon. This is the top affiliate program for physical products.
4. Clickbank. The number one digital information affiliate site. Sell ebooks from here with one Hoplink id number.
Which is best?
It depends on the type of blog you have, but you may find that implementing all of them is the best way to maximize your income over time. Here is a little tip.
The more you ask your reader to do the more you will earn, but the fewer people will do it. Getting someone to click on an ad is easy because they do not have to provide any personal information or buy anything.
However, the pay-per-click is usually lower. As an example, Google Adsense pays 68% of the click, so for a click that costs $1.00 earn .68.
If you earned a 50% commission on a $20 ebook you would earn $10 on one sale. On a $100 tablet with a 20% commission, you would earn $20.
You get the idea!
final thoughts
These are three ideas on how you could make money blogging online. They are all proven and people get up every day to either supplement their income or earn a full-time income online as a blog writer.
Getting Started
Getting started with making money online blogging is a very serious and detailed process. If not taken with the proper approach, you are destined for frustrations and a waste of your precious time. You may be tried in the past many times just to end up with no results. Or maybe you have tried an offline business.
Well, you have come to the right place where that is all in the past. I will show you exactly the steps you need to take to build your business online through blogging the right way. You have the opportunity to start for free, taking the risk away, and for you to have complete knowledge of what this blogging business is all about before you make any investment.
If you need help on how to get started with affiliate marketing, check out my #1 recommendation on building a successful business online. You can get access to hundreds of training videos, 24/7 support, professional consultations, private access to training guides, tools, personal private assistance, my personal help, and much more.
PS: Click here to review my #1 recommendation in detail.
Working Online From Home - A Proven 4 Step System
See the 4 steps to working online from home & earn residual income