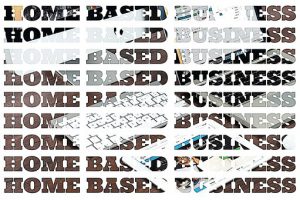 When thinking about a small home based business ideas under $500 I was trying to decide if I should give you a handful and dig deep into them. Keep in mind that some will be free as well.
Or….
Give you a big list, with URLs, and let you dive deeper into the ones that appeal to you.
My choice?
Here are 10 small home based business ideas under $500. Some are strictly online businesses, some are offline businesses, and some can be both!
1. Affiliate Marketing
You do not need $500 to get started in affiliate marketing. Most affiliate programs are free to join.
My make money tips are full of ideas on how to start an affiliate business and make money. Check out some of my past articles here:
https://davidbishopmakemoneytips.com/category/affiliate-marketing/
2. Network Marketing
I really like the Business For Home website and free newsletter. You will not find more comprehensive information on network marketing than this site including thousands of MLM companies you can join for under $500.
https://www.businessforhome.org/
3. Get Paid To Programs
The people who do best with get-paid-to programs treat their work as a business. If you want to make money taking surveys millions of people do.
Check out Survey Chris for a really good website for making money taking surveys. You will find all of the best programs to join here: http://surveychris.com/
4. eCommerce
It used to be when we thought of e-commerce we thought of eBay. Now you have some really good programs you get set up with like Shopify, Big Commerce, and Magento. Learn more about Shopify here: https://www.shopify.com/
5. Fulfillment by Amazon
Amazon is the number one buying website in the world. If you want to sell your own stuff online why not do it with Fulfillment By Amazon also known as FBA.
One resource getting a lot of traction is the good folks at Resource Academy: http://oaprofits.com/
Do a Google search and you will find a lot of training on FBA. This is something you can get into for under $100 and scale quickly once you learn how to do it.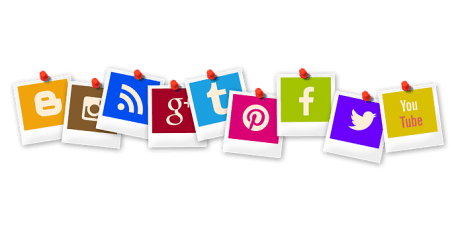 6. Provide A Service
Online or offline people will pay you to do things they can not or will not do themselves. Examples include lawn mowing, snow shoveling, website design, a blog set up, hair stylist.
Services that solve a problem are evergreen in nature. This just means they will never go out of popularity.
Here is a good article on ways to provide a service for money:
https://www.incomediary.com/20-tips-for-how-to-make-money-with-a-service-business
7. Blog Writer
With millions of blogs online you will never run out of customers. Practice at content mill sites like HireWriters or iWriter and then start your own blog writing business.
A really good source for writing training including freelance blog writing is Angela Booth:
http://angelabooth.com/services/general.html
8. Copywriter
The big money in writing is copywriting. Without a doubt, one of the best places to find high-quality training for under $500 is at American Writers & Artists Inc: https://www.awai.com/copywriting/
9. Tutoring
People will pay you to tutor their kids or even tutor them. This can be a very rewarding and profitable business.
It can be done 100% online with tools such as Skype or FaceTime. Of course, you can do it at home or even at a school.
Here is a good video How To Start A Tutoring Business – 10 Tips: https://youtu.be/Bcy7qlQ9THQ
10. Tips Newsletter
If you have a passion or skill for something people need help with how about starting a tips newsletter in either digital, printed or both versions.
The Use Letter from Amy Lynn Andrews is a good place to look at a really good and useful tips newsletter.
https://amylynnandrews.com/useletter/
An email newsletter is also called an ezine which is short for electronic magazine. Here is a good article on the basics of starting an ezine: http://zmoon.com/articles/newsletter12.shtml
You can make the ezine free to subscribe to and then sell advertising or use affiliate banners to make money. You can also offer a paid membership to earn monthly income.
Adam Nolan offers a great course on making money with tips newsletters called the Passive Print System: https://passiveprint.com/
More Ideas On Small Home Based Business To Join
Still, want more small home based business ideas under $500?
– Social Media Manager
– Start A Lead Agency
– Virtual Assistant
– Buy An Online Business at Flippa.com
– Domain Flipping at Flippa.com
– Start Your Own Blog
– Start A Franchise
– Top Tier Business from ProsperityNexus.com
– Curb Painting
– Day Care
– Handyman
– Pet Care
You can learn more about Domain Flipping here.
You can join for free and take their 5 part affiliate training course for free. Then upgrade for $49 a month an become a paid member with all kinds of benefits, including additional courses to take your understanding levels higher.
Why would I put this on small home based business ideas under $500? In my opinion, there is no better business model for making money than affiliate marketing.
The key is to go into an affiliate marketing program with the idea that you are starting your own business. Most people don't do that and that's one of the reasons they fail.
When you build an online small business in affiliate marketing you should be creating a long-term income strategy. You're also building a business that you could sell if you ever wanted to in the future.
You should approach everything you do as though it is a real business selling real products to real people. Wealthy Affiliate will be a great resource for long-term success.
When doing this business, is good to start a saving program. Because as you build your free traffic base, you would want to take advantage of the paid ones as well. Something that Wealthy Affiliate will teach you in the Affiliate Course as well. My favorite.
Conclusion: Online Home Based Business Ideas
In summary, this is a fairly comprehensive list of small home based business that anyone can start under $500. Many lead you to train on how to make money in these various ways.
My best advice is to pick one and focus on it. Do not jump around always blaming the business opportunity for your lack of success.
What you decide to do with all this valuable information from here is totally up to you, but I wish you the best of luck!
PS: Please leave any comment or questions you may have below, I would love to get your feedback