In this article, I will do a Virtual Downline Builder Review for you, and you make a decision and see if earning more is what you need.
This is a new program that I am actually impressed with, as you will see in this review, and how it matches my Number #1 recommendation For  Affiliates which you will get a glimpse of it below. But let us continue with this review.
Name: Virtual Wealth Builder
Website: http://www.virtualwealthsystem.com/
Price: 0.00
Owners: Alonzo Brown
Overall Rank: 90 out of 100
Disclaimer:
Please keep in mind as you read my Virtual Downline Builder Review, that I am not a member or an affiliate of Virtual Downline Builder. This review is based on research and information available online in the public domain. Any opinions and conclusions may not apply to all persons or situations. So read this review in its entirety and you make your own decision. It might even be helpful to read other Virtual Downline Builder Reviews.
Virtual Downline Builder Product Overview
The Virtual Downline Builder was created by Alonso Brown and launched on January 1, 2019. Alonso Brown is also the creator of the Virtual Wealth System, which he appears to be merging into the Virtual Downline Builder.
In this review, we will refer to the Virtual Downline Builder as VDB as well. The program gives you seven programs you can promote within the Virtual Downline Builder. You can join for free and then individually go and sign up for the various programs.
The goal here is to build a downline in the Virtual Downline Builder and then build downlines in the seven programs. It reminds me of the plug-in prophet site program created by Stone Evans 17 years ago.
You can get paid in various ways, and you can upgrade within the programs for the Virtual Downline Builder. Alonzo Brown uses the Virtual Downline Builder to enroll people into the seven various programs.
As a member of the Virtual Downline Builder, you get the system in which you will then enter your individual affiliate ID numbers into the programs as you join them. He provides all the tools that you need to build a successful online business.
Two of the programs within the Virtual Downline Builder have instant pay commissions. All seven of these programs also offer residual income as you refer members to the various programs.
You are the sponsor of that individual in the Virtual Downline Builder, and you're also the sponsor of them in the various programs. Because they provide training and support in videos, it allows you to study those and then build an Internet business.
You will use the Virtual Downline Builder as a way to enroll people in affiliate marketing and make money from them. Hence the name Virtual Downline Builder.
The seven programs are…..
1. National Wealth Center
2. All In One Profit (AIOP)
3. Best Easy Work
5. Lead Lightning
6. Trunited
7. Cash Juice
The Good & the Bad
The Good: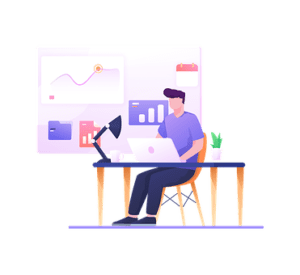 free lifetime access to the downline builder system
free training in Internet marketing & network marketing
the ability to promote five of the businesses for free in the VDB system
seven potential income streams
personal training and mentoring in the self-help business arena
The Bad:
This is actually a pretty good system, but you will need to learn how to generate traffic to your VDB website.
The other thing is people will have to take the time to join the 7 programs, which may be hard to get them to do.
Virtual Downline Builder is brand new, having just started on 01-01-19. This does not have to be a bad thing but should be considered to promote your replicated site on different traffic services.
I see here that if VDB were ever to go out of business, you would still have many downlines in the various 7 programs as long as they are in business.
Who is the Virtual Downline Builder For?
Anyone looking for ways to make money online could benefit from the Virtual Downline Builder. Having a structured program with multiple income streams makes it easier to get started in multiple programs at one time, not like other programs with multiple streams of income that are false claims
Virtual Downline Builder Tools & Training & Support
Alonso Brown is big on offering all of the training needed once you join VDB for free. He also provides online support via a contact form. You have to be a member of VDB and log in to contact support.
Virtual Downline Builder Price
VDB is free to join. 5 of the 7 programs in VDB are free to join as well.
Final thoughts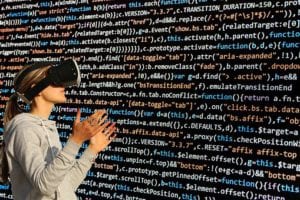 The Virtual Downline Builder is a great way to develop multiple income streams by just promoting your replicated website. Replicated means that everybody is promoting the exact same website, but each one is individually coded with your affiliate ID number.
The website itself is laid out very well. Alonzo Brown does an introduction video on the website that lasts 21: 34 seconds, which could be very long if someone is not interested.
He talks about building a residual income by promoting just that one website link and the seven various programs within the Virtual Downline Builder. Overall this appears to be a good program. Because it is so new time will tell if it lasts.
VERDICT: LEGIT
I do want to point out that the programs in VDB are either affiliate programs or MLM programs. As an alternative to this program, I encourage people to get involved in affiliate marketing by learning about the business itself.
Affiliate marketing is a business model. When you study it, you can then go out and build your own online business using Internet marketing, affiliate marketing, and promoting affiliate products or anything you choose.
If you need help choosing the right Affiliate Program, check out my #1 recommendation on building a successful Affiliate business online. You can get access to hundreds of training videos, 24/7 support, professional consultations, private access to training guides, tools, personal private assistance, my personal help, and much more.
PS: Wealthy Affiliate Review, (My #1 recommendation in detail).
Working Online From Home - A Proven 4 Step System
See the 4 steps to working online from home & earn residual income