My blog is about tips on how to make money online and ways to avoid scams online. One problem people face when they research this topic is the possibility of being scammed.
Many businesses focus on the get-rich-quick approach. That makes sense for them because one way to get rich quickly is to get as many people as possible to give them money right now!
The faster, the better…..
However, that is not what you should do. In fact, you may even want to do just the opposite.
Getting rich slowly is not very glamorous but is more realistic. There are more examples of 10-year overnight successes than there are of real overnight successes.
I recently watched the movie "The Founder" about Ray Kroc and how he built McDonald's into the billion-dollar hamburger success it became.
His #1 tip? Nothing replaces persistence as a success attribute.
That is not what most people want to hear because they are always looking for the shortcut, which leads them to become targets of online scams.
In this article, I want to talk about ways to avoid these scams online, as it relates to the theme of making money.
1. Who Can You Trust?
One of the first things you can do is deal with only proven business opportunities or ways to make money.
There are business opportunities, for example, that have been around for many years, both offline and online. For example, in the direct selling niche, you will find many legitimate companies doing millions or even billions of dollars of business every year.
When you go with a proven company, you're not going to be scammed because companies could not grow to this size unless they were trustworthy. If you can find a business opportunity that appeals to you with one of these companies, you can feel confident that the company will do what they say it will do.
The same thing could be said for individuals. I would not always avoid new start-ups in today's business economy because companies are being invented right now by people with a proven track records.
They may very well be something to look closely at!
Want to learn how I earn my passive Income working from home?
Click here right now for our review, my personal help, and instant access to our free training videos where we'll show you exactly how we did it ourselves starting out as complete beginners without ANY prior knowledge or experience in marketing online whatsoever!
2. Due Diligence
One problem in the home business opportunity niche is how easy it is to get started because of the low initial cash requirements.
For example, you can join many home business opportunities for a minimal amount of money. This leads people to make quick decisions without doing their due diligence.
Can you imagine somebody purchasing a franchise that would cost them thousands of dollars without really checking it out?
The same applies when you're looking at ways to avoid scams online when you're not spending a lot of money upfront. You may spend a lot of time trying to build your business and ultimately could feel as though you were scammed.
This could've been avoided with a little bit of research on your part.
I like this definition of due diligence as it applies to joining a home business opportunity…
"Due diligence refers to the care a reasonable person should take before entering into an agreement or a financial transaction with another party."
In this scenario, the way to be a reasonable person is to take your time and not get into anything based only on excitement.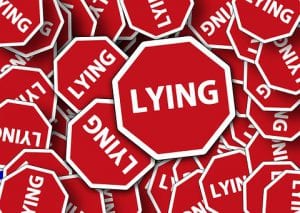 3. Referrals
When you get a referral about a business opportunity, consider the source. I would not join a biz opp referred by my brother-in-law who lives in a van down by the river.
At least not based just on his recommendation! 🙂
In affiliate marketing or network marketing, products and programs are often referred directly to us by somebody we know.
Are you comfortable with the fact the person making the referral is somebody you can trust? Consider the source before you spend any money on a new way to make money.
I like affiliate marketing because most of the affiliate programs are free or very low-cost to join. This takes away the poor referral based only on a recommendation because if they are wrong, or you are wrong, you do not have much upfront financial exposure.
4. Your Instincts
The last thing I would say is to trust your instincts. If it sounds too good to be true, most likely it is. That would be a red flag.
Oftentimes people join business opportunities out of excitement, but when they take a step back, they may not feel as comfortable with that opportunity. This is just the final way to avoid scams online; I wanted to mention it.
Due diligence is a big help in developing the instincts you need to avoid being scammed. Over time you will become very good at identifying winners and losers and not making bad decisions with your time and money.
final thoughts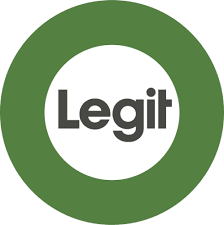 1. Free membership. Start with a business that has a join free starter membership. This way, you can test drive the business before shelling out your hard earn cash.
2. No upselling. If there is a paid membership, make certain that there are no upsells and that the paid mentioned amount is the amount only you are going to pay.
3. Customer support. Support is key to joining any business. Be certain that there is support and that the owners of the company can be reached.
4. Community. See if there is a community already a part of the business, and see what they have to say about the business. Look for Testimonials.
Want to join a legitimate business for free and get all the training to create a professional website to make money online?
If you need help on how to get started, check out my #1 recommendation on building a successful business online. You can get access to hundreds of training videos, 24/7 support, professional consultations, private access to training guides, tools, personal private assistance, my personal help, and much more.
PS: Click here to review my #1 recommendation in detail.
Working Online From Home - A Proven 4 Step System
See the 4 steps to working online from home & earn residual income