Looking for a way to make money online, but are afraid of being scammed? Let me give you a few tips on how to avoid online scams.
I have been marketing online for several years now and I feel I have learned a lot about making money on the Internet.
Let me just tell you there is no reason to be scammed if you just use common sense.
Here Are A Few Tips On ways to avoid scam online
1. Believability. If it sounds too good to be true it probably is. I think this is probably the main thing that gets people in trouble when they start looking for ways to make money online.
I understand that many people are desperate and that can lead them to make irrational decisions. If you're really in a position where you need to make money you're very vulnerable at this point.
This is all the more reason to take your time and really check things out. If you have any doubt as to whether something is believable or not it probably isn't and it's not worth wasting your time and money right now because you may just end up being scammed!
2. References. Can you contact anyone directly yourself?
I have been on many sales pages where the sales copy was written so well that it was very believable. I've also seen on that same page testimonials from satisfied members in the form of a video testimonial. This makes it even more believable.
I would suggest that you go one more step. Can you contact anyone directly yourself and ask them about the product or business opportunity you're thinking about purchasing?
In today's world of social media, almost everybody has a Facebook page and that could be a good place to start. A lot of people have Skype accounts and you might even be able to talk to somebody and just reconfirm everything is on the up and up.
3. Time in business. I like to use the gauge of how long somebody's been in business to help establish their credibility.
For example, if you're going to join a business opportunity that is a brand-new business, or doesn't have a track record of proven success you may want to wait on that.
If you're thinking about purchasing a specific product how long has that product been sold on the Internet? For example, I sell a Wealthy Affiliate membership.
These guys have been in business for several years now and have a sterling record of success and satisfied customers. It makes me feel good to sell this business opportunity and I have no doubt that people are going to get what they're purchasing. They are not going to be scammed!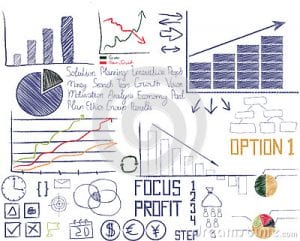 4. Business Model.
One way to make money online is to look at the specific business model.
For example network marketing, affiliate marketing, email marketing, Internet marketing, information websites, dropshipping, and much more are all examples of business models that have proven track records.
Let me give you a specific example. Network marketing is often a business model where people say they're being scammed by some pyramid scheme. In reality, this is hardly ever the case.
Especially if you join a company that's been in business for several years. There are network marketing companies that have been in business for over 50 years and they obviously are not scammers.
Want to learn how I earn my passive Income working from home?
Click here right now for our review, my personal help, and instant access to our free training videos where we'll show you exactly how we did it ourselves starting out as complete beginners without ANY prior knowledge or experience in marketing online whatsoever!
5. Watch who you work for. Some people are looking for online jobs they can do to make money.
Telecommuting would be an example of this. Tjobs.com is a website where you can go and find work for companies that are looking to hire people to telecommute.
Here's what I say about that. Look for references and watch what you work for.
You don't want to find yourself putting in one or two weeks of work and then not getting paid for it. Try and talk to other workers who've been with the company for a while to confirm that everything is legitimate!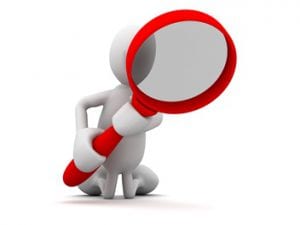 6. Due Diligence.
I get a sick feeling in my stomach whenever I read about somebody that's been scammed online.
Especially people that have been scammed by purchasing a product to help them make money, or joining a scam business opportunity where the company went out of business and took their money.
There's really no reason for this to happen if you slow down and complete your due diligence.
Let me explain it to you this way. If you were going to purchase a franchise for several thousand or even millions of dollars you would check it out thoroughly.
The problem with online businesses is you can join them for little to no money out of your pocket. So, people don't complete their due diligence as though they would if they were investing a lot of money.
Don't make the mistake of thinking about the amount of money you're investing as being the determining factor whether you thoroughly check something out or not. If you do then you have nobody to blame but yourself!
final thoughts
There are way too many good opportunities online right now for you to be taken advantage of. The only way you should end up being scammed is if you're not using common sense and completing your due diligence.
Now, if you're looking for a legitimate way to get started making money I suggest the affiliate marketing business model. More specifically I suggest you take the starter program for free with a Wealthy Community.
You're going to get the basics of affiliate marketing and you're not going to be scammed because it doesn't cost anything to get started.
Your only investment is the amount of time it takes to decide whether you want to do affiliate marketing or not. If after you go through some of the basic training, you think this looks like a great opportunity, then you can continue the training to build your business.
If you need help on how to get started, check out my #1 recommendation on building a successful business online. You can get access to hundreds of training videos, 24/7 support, professional consultations, private access to training guides, tools, personal private assistance, and much more.
Working Online From Home - A Proven 4 Step System
See the 4 steps to working online from home & earn residual income