The best jobs for people over 50 are not always just jobs. I am going to give you a lot to think about regarding this in the next few paragraphs. As people live longer, so does their need to make money. This is partly because they have not saved enough to live on for the rest of their lives.
Social security is not enough for most of us either. When you add that the cost of living goes up every year faster than the minuscule increases in your social security check, it is easy to see how people are losing ground every year they are alive.
One more thing. Medical costs and prescription drugs really begin to eat into savings and what little money you have left after necessities such as food and shelter. I'm not trying to paint a bleak picture here. You and I both know what I am saying is true.
However, there is good news as well. If you have your health or a skill, you can turn that into supplemental income. This could be a part-time job. It might be starting a second career. You could even use the Internet and start your own online business. There are crazier ideas, right?
So, with that in mind, want to know what the best job for people is over 50 years old? How about a second career now that people continue to work full-time into their 70s or even 80s?
In this article, I will offer a few of the best jobs, part-time or second career, and starting a new business, you can focus on today. You can start by joining a community of people that would stand by you until you succeed in making money from home part-time or full-time.
Want to learn how I earn my passive Income working from home?
Click here right now for our review, my personal help, and instant access to our free training videos where we'll show you exactly how we did it ourselves starting out as complete beginners without ANY prior knowledge or experience in marketing online whatsoever!
Best Jobs For People Over 50 Years Old
Once you hit 50, finding a job could become a little harder because of your age. Although employers are not supposed to discriminate against somebody based on age, I don't think it's realistic not to say that doesn't happen.
It certainly depends on the type of job. Some jobs employers are looking for older people just because of reliability, skills, and so on.
AARP Job Board
One place you could start your job search would be on the AARP job board. This is a good place to take your previous employment experience and match it with an employer looking for age diversity when they hire somebody. One thing I like
about this specific website is how you can narrow your search down to what you're looking for, including full-time or part-time jobs. Right now, the economy is booming, so there's a real need for people and just about every industry.
Indeed
Indeed.com is one of the top Internet sources for finding jobs. You can look specifically based on job title, keywords, or company—search location-specific by city-state or even a ZIP Code. You can upload your resume and let employers find you. This is truly one of the best Internet sites.
Online or Offline?
One thing you will need to consider is whether you're looking for something online or offline. There are always going to be jobs that you can go to. You need to find those. Depending

on your location:
They seem to want to hire older people. Especially for early morning shifts. If you're willing to expand your skill set, there's no end to the amount of work you can do on the Internet. Certainly, one of the top websites for this is Flexjobs.com.
This is a great site for people that are looking to telecommute. Although it is a paid membership site, it's worth spending the $15 if you want to look at everything available to you. You'll find remote jobs that range from part-time to full-time.
Some are freelance jobs, while others are actual employees. This means a real company is paying you a real salary. Many also include paid benefits, including health insurance and vacation time.
One of the reasons people over 50 looks at flex jobs is their ability to work a flexible schedule. If you're looking for something where you don't have to work 8 to 5, this is a great website to check out.
Want to learn how I earn my passive Income working from home?
Click here right now for our review, my personal help, and instant access to our free training videos where we'll show you exactly how we did it ourselves starting out as complete beginners without ANY prior knowledge or experience in marketing online whatsoever!
Second Career Best Jobs For People Over 50 Years Old
I want to throw out a couple of things that I've seen firsthand that people are gravitating to for a second career. Don't think that these are necessarily far-fetched till you consider exactly what they have to offer.
1. Real estate agent
Again thanks to the booming economy, people are on the move. Renters are buying their first house. People are making more money, and they're taking equity from a current home and upsizing.
This has created a real need for real estate agents, and there are many benefits to looking at that as a second career. You can do some more research on that here.
2. Truck driver
Another second career that I've seen many people over 50 become is a truck driver. There are over 3.5 million jobs available right now as truck drivers. Many of these are over the road, which can appeal to the right person.
If you ever thought about traveling and getting paid for it, this is one way to do that. Six-figure incomes for over-the-road truckers are available, and people are doing it.
Even locally, people make $50-$100,000 a year doing deliveries, and they are home every night. Granted, this will appeal to a certain type of person, but it might be something worth checking out. Here is a more in-depth article on becoming a truck driver.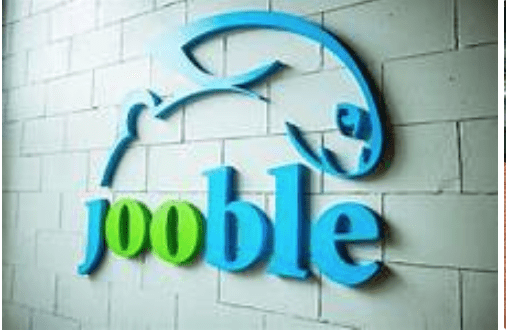 3. Jooble
Here you can find new jobs and vacancies all over the United Kingdom from over 13,000 sites that are available to you. Click here for more information.

Career Trends
Career trend has an interesting article on second careers for people over 50. I found it interesting when looking at that article that a third of retirees will choose a second career not always based on money but on the ability to be involved in giving something back to the communities where they live.
Other popular careers people get into include:
tech careers
becoming an entrepreneur
working at a call center
And many more
Here is what I want you to think about. Have you wished you do over switch? You know, something you could push, and you get a second chance at a different career! That is what some people over 50 are doing. Maybe life led you a certain way when you were younger, but now you can get back in control.
Don't start a second career just on money. Look at finding a way to do what you love, like health Insurance affiliate programs that are growing today.
Best Jobs For People Over 50 Years Old Is Starting A New Business
There are many ways to start a business if you are over 50. For example…
1. Network marketing
Forget about the old Amway curiosity approach. You are not doing circle meetings at a kitchen table or in front of a marker board. This could be a great opportunity to start a business.
There are almost 100 companies now that do over $100 million a year and sales revenue in the direct sales network marketing business model.
MLM has become a worldwide opportunity depending on the products that you promote. It is a good business model for people over 50 to start a business. Because it doesn't take a lot of money to get started, the opportunities are endless. If you're willing to mix retail sales and build a sales group of your own, this is worth learning more about. Here's a good article on that.
2. Start a Franchise
Isn't 50 too old to start a franchise? Not according to AARP. Their article Starting A Business Over 50 talks about 5 franchises that are a good fit for people over 50. They also get into why someone would want to go from employee to business owner. The sense of adventure and doing something new is at the top of the list.
3. Offer a service
Find a need and fill it. Robots and computers are not eliminating service businesses. For example, dog walking or dog sitting is a service you could offer.
The need for that will never change. Be a driver for Uber, Lyft, Door Dash, and so on. Of course, some old-time service businesses such as daycare, hairstylists, or a handyman are still viable today.
How about starting an online business providing a service? Doing what you may ask? Go to Fiverr.com and look at all of the ways people are providing a service and getting paid for it. Some may seem crazy, but others are really in need.
One service that I have seen increasing in popularity is helping people with their own blogs. If you're willing to go beyond just being a blog writer, there's a never-ending need to help people just like our age group, people over 50. Help them get their blog set up. Then provide content by writing blog articles for it.
If you want to learn about new and exciting niches, this is a service business that you could literally do for the rest of your life. Use it to supplement your Social Security and retirement income, and by providing a real service, there is a need for!
This does not take a lot of technical skill. You can learn more writing skills at Writer's Life. They say this is where the writers thrive, and they are right 🙂
Become An Affiliate Marketer (my personal favorite)
Affiliate marketing is where you target a specific niche, and doing it with affiliate marketing is what I do. This is something you could do literally into your 70s, 80s, or even 90s if you're able to spend a little bit of time every day in front of a computer.
The great thing about affiliate marketing is the products are made available to you. You get paid to promote a specific product for an affiliate merchant, and you can hire a writer to do your posting on your blog.
Sell Products
The product could be something you sell. The top affiliate merchants to look at on these are actually affiliate networks, Amazon and Clickbank.
Get Leads
Maybe you want to get into lead generation which is known as cost per action. Somebody does a specific action, such as filling out a lead form, and you make money for it. There's no better sight to learn the ins and outs of this than Offervault.com.
Display Advertising
I've always liked the display advertising model. You focus on being a publisher of content online, and as you develop traffic, you then sell advertising on your website or blog.
You can sell advertising directly to a company with good value in the traffic coming to your website. If you want to get out of display advertising sales, Google AdSense is still the top source for that.
Google sells ads, and based on a piece of code you put on your website, they match the advertisers to your site's content. Having relevant advertisers will draw a certain percentage of people to click on one of those ads. Google pays you 68% of the advertising they bill. This takes some time to get going depending on the niche you choose to get into.
A niche is just nothing more than a segment of the market. Micro niches prevent present some clear opportunities to eliminate many competitors and allow you to earn money more quickly.
Are You a handy person and need to perform jobs and get paid for them?
Whether you need to look at Airtasker, you can choose the tasks you would like to complete for the people you're happy to work with. You're in control of your own schedule and creating your flexible work-life balance.
final thoughts
In closing, let me say that the need to make more money for people over 50 will only increase as people live longer. Whether you want to get a part-time or full-time job, start a second career, or even become an entrepreneur and start your own business, the opportunities are there.
If you need help choosing the right Affiliate Program, check out my #1 recommendation on building a successful Affiliate business online. You can get access to hundreds of training videos, 24/7 support, professional consultations, private access to training guides, tools, personal private assistance, my personal help, and much more.
PS: Click here to review my #1 recommendation in detail.
Working Online From Home - A Proven 4 Step System
See the 4 steps to working online from home & earn residual income