Earning extra money online can also be fun and rewarding at the same time. With this GeneratePress Premium Review, you will see that they offer this opportunity to anyone who'd like to earn money while enjoying designing websites.
It also offers a business opportunity for those who'd like to explore the possibilities of getting more profit. Is GeneratePress Premium a good product to promote? Let's get to know all about it here in my GeneratePress Premium Review.
Product Name: GeneratePress Premium
GeneratePress Premium webpage
Founder: Tom Usborne
Product Type: GeneratePress plugin
Price:
$59 GeneratePress Premium Yearly.
Includes all premium features
Site Library full access
For use on up to 500 websites
30-day money-back guarantee
1-year premium support and updates
$249 GeneratePress Premium Lifetime (one-time payment)
Includes everything from the GeneratePress Premium Yearly plan
Lifetime premium support and updates
Best For: Bloggers, Affiliate marketers, digital marketers, business owners, web designers, etc.
GeneratePress Premium is a plugin that enables powerful modules to help you customize your website content more and use more features. It also offers an affiliate program that lets you earn up to 30% commissions on every sale that you make. You can also build a business using the GeneratePress Premium Lifetime plan to increase your income potential and create a long-term profit.
Want to learn how I earn my passive Income working from home?
Click here right now for our review, my personal help, and instant access to our free training videos where we'll show you exactly how we did it ourselves starting out as complete beginners without ANY prior knowledge or experience in marketing online whatsoever!
What is GeneratePress Premium?
GeneratePress Premium or GP Premium is the plugin for the GeneratePress theme for WordPress. It is a lightweight plugin that unlocks the modules that give you more freedom to customize your website content. It also provides you with more features while keeping your website's loading speed fast and stable.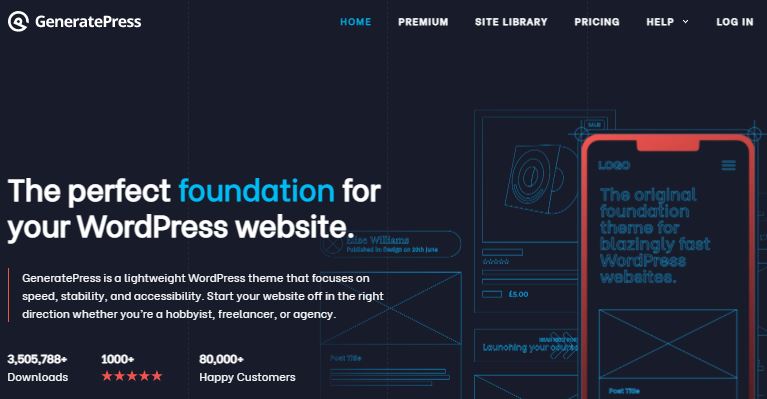 GeneratePress
Tom Usborne developed GeneratePress. He is the lead developer and president of EDGE22 Studios Ltd, a private company based in British Columbia, Canada. He's the same genius who developed plugins such as GenerateBlocks, WP Show Posts, Social Icons, Simple CSS, and Grid Columns.
With GeneratePress Premium, you can customize your website using a similar interface and customization options of WordPress. Because of this, you don't need to learn a new UI if you are already familiar with WordPress.
Theme Builder – Design and build your website using dynamic block elements.
Site Library – Save time with professionally designed ready-made websites
More styling controls – More controls on typography, colors, spacing, and background images.
Mobile header – Use a low-profile mobile header on your website.
Advanced layout system – More customization options for your website layout.
Masonry – Use a masonry layout to showcase your blog archive posts.
WooCommerce – More customization and controls to build your online store.
Secondary navigation – Add another navigation using the same options as the primary.
Sticky navigation – Improve your website design and user experience using sticky navigation.
Archived columns – Use column layout display.
Advanced hook system – Add widgets to your website.
Off-canvas panel – Slideout panel compatible with all devices.
Infinite Scroll – Scroll on your blog archives endlessly using the vanilla javascript.
Additional features – such as easy theme migration, changing copyright text, and more.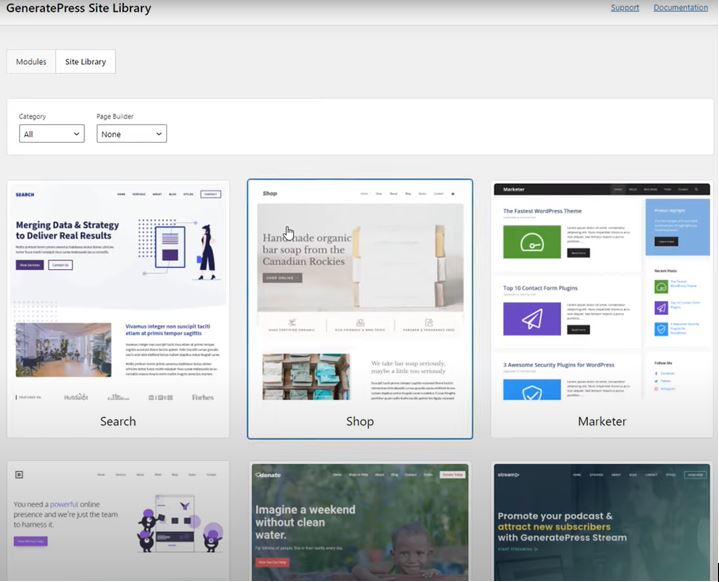 GeneratePress Site Library
GeneratePress Premium is now close to 3.5 million downloads, over 1K reviews, and 80K satisfied customers. That's why it is one of the most popular themes in the WordPress repository.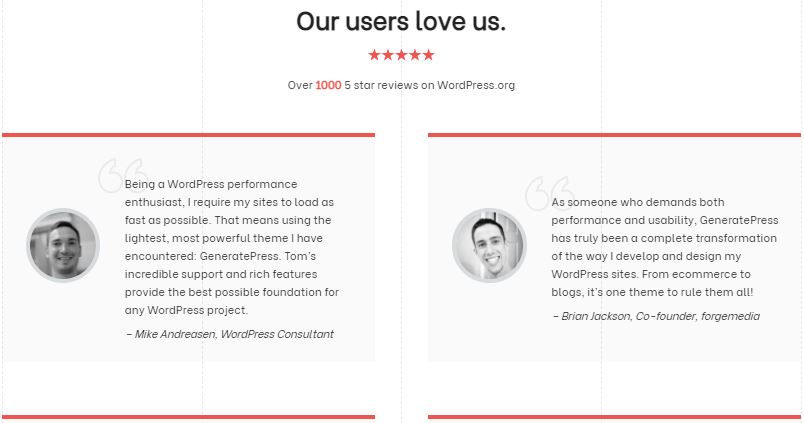 GeneratePress Premium Testimonies
Want to learn how I earn my passive Income working from home?
Click here right now for our review, my personal help, and instant access to our free training videos where we'll show you exactly how we did it ourselves starting out as complete beginners without ANY prior knowledge or experience in marketing online whatsoever!
How does the GeneratePress Premium work?
GeneratePress Premium works similarly to other WordPress plugins. Plugins provide more accessibility to the theme's features, customization options, functionalities, and more. The GeneratePress theme comes with several modules, and to access them, you need to purchase a GP premium plugin. This means that you need to install the GeneratePress theme first before GeneratePress Premium. The following steps will guide you.
To download GeneratePress:
Login to your WordPress dashboard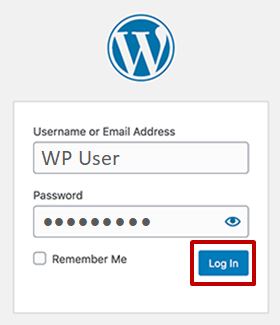 Go to Appearance > Themes > Add New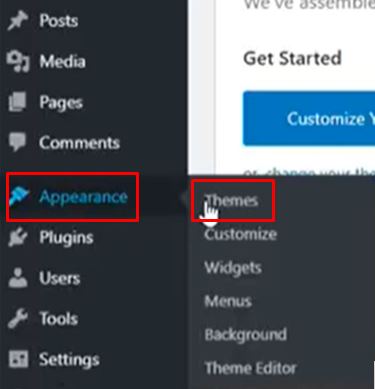 And in the search box, type in "GeneratePress"

Click the Install button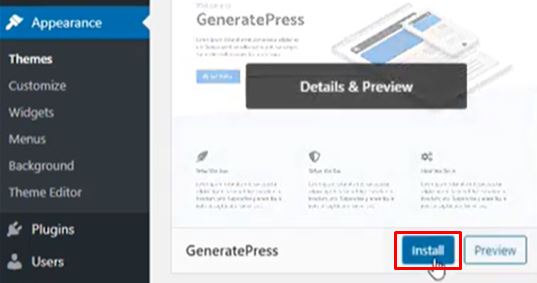 After the GeneratePress has been installed, activate it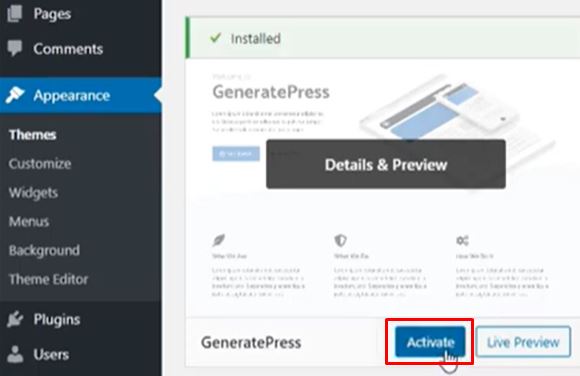 To install GeneratePress Premium
Go to the GeneratePress website and login into your account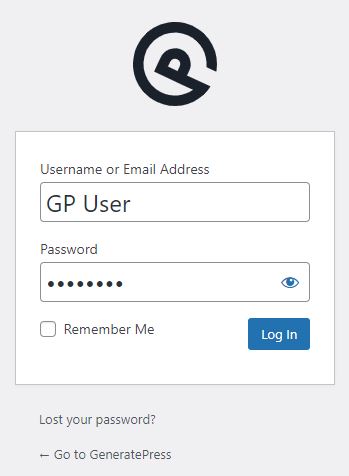 Click on the Premium tab and purchase the GP Premium plan that you prefer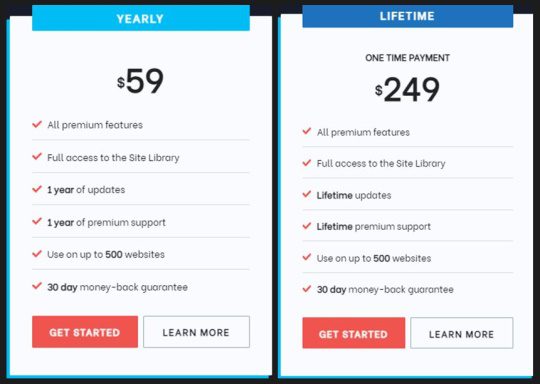 Then download your selected GeneratePress Premium plugin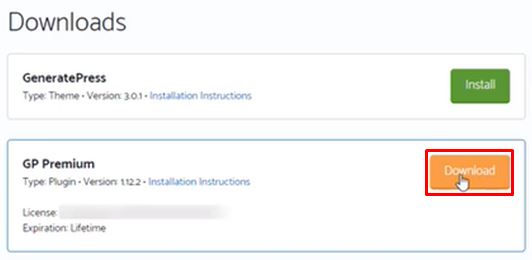 Go back to your WordPress dashboard
Then go to Plugin > Add New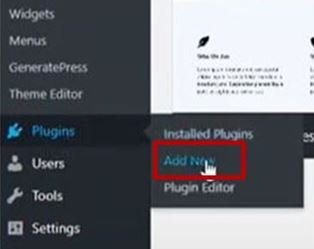 Select Upload Plugin > Choose file

Search for the downloaded GP Premium zip file in the file explorer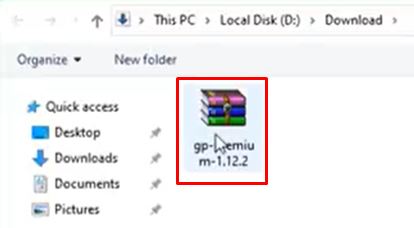 Then click on Install Now, then activate the plugin


To activate the automatic updates for your GeneratePress Premium plugin
Want to learn how I earn my passive Income working from home?
Click here right now for our review, my personal help, and instant access to our free training videos where we'll show you exactly how we did it ourselves starting out as complete beginners without ANY prior knowledge or experience in marketing online whatsoever!
Head back to the GeneratePress website then copy your license key for the GP Premium license key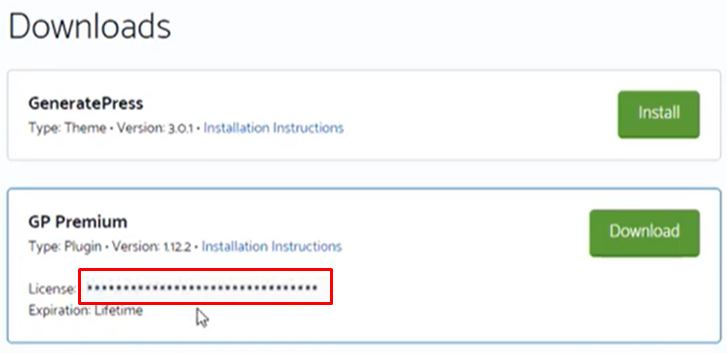 Go back to your WP dashboard and click on Appearance > GeneratePress
Then under the Updates section on the right side of the page, paste your license key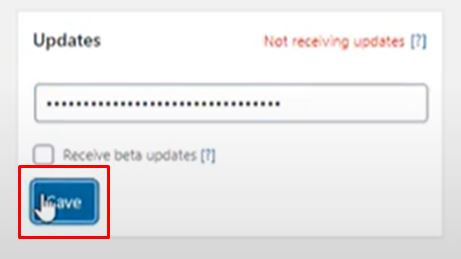 Click on Save
Can You Make Money with GeneratePress Premium?
Yes, you can make money with GeneratePress Premium. It is by becoming their affiliate. GeneratePress Premium offers up to 30% commission on each sale you make. You share your link with your audience; if someone buys a new GeneratePress Premium license using your link, you can get commissions from their total purchase.
To sign up as a GeneratePress Premium affiliate:
Go to the GeneratePress website
Scroll down the page and click on Affiliates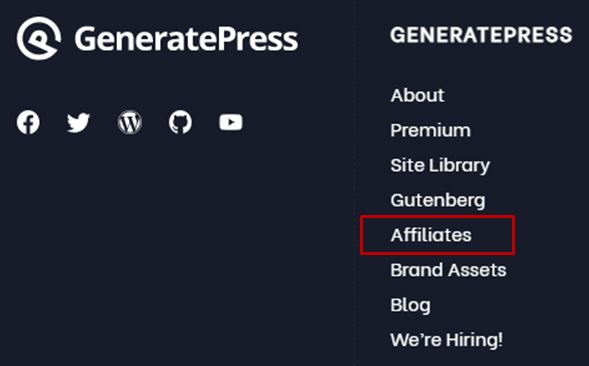 Then click on the Sign-Up button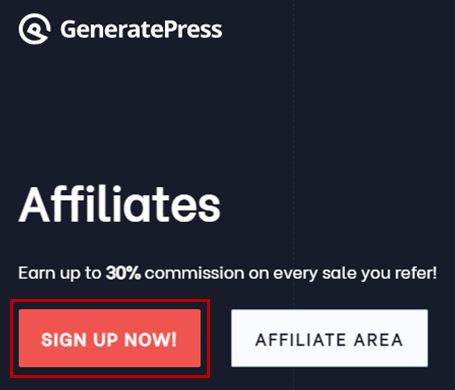 Complete the affiliate online registration form with your details

Agree with the Terms and Conditions
Then click the Register button
After submitting your application, they will carefully review your details and know if you are accepted. They may need a few days to process your application as they thoroughly screen you. You will receive an email if you've passed, and the email will include your unique referral link.
The GeneratePress Premium affiliate program details are the following:
Up to 30% commission for every non-lifetime sale from your affiliate link
Receive a $49.99 commission on every new lifetime sale from your link
The minimum balance to payout is $75 and no maximum payout
Payout is in US dollars currency regardless of your local currency
There's 30 days validation process before cleared for payout
You will receive your commissions on the first week of each month through PayPal
Commissions can't be from your purchases even if you use a unique email address
Here's how you can promote GeneratePress Premium:
Word of mouth – Tell your family, friends, relatives, clients, or customers about GeneratePress Premium and give them your affiliate link.
Write a blog – Write a blog post or a review about GeneratePress Premium and include your affiliate link
Promote via social media – Use your social media accounts such as Facebook, Twitter, LinkedIn, and other social platforms to promote GeneratePress Premium
Answering comments – Comment on related posts with helpful responses and include your affiliate link with your replies
When someone clicks on your affiliate link, a 30-day cookie gets stored in their browser to track your referral. If they decide to purchase GeneratePress Premium within 30 days and use the same browser, they awarded your commission to you. But if they made the purchase beyond the 30 days or used another browser, they will not credit you the commission.
GeneratePress Premium does not accept affiliates using websites that:
Promotes violence or hatred
Sell, advertise, and engage in pornography
Do phishing scams
Involved in illegal business practices
Contains copyrighted materials
As a GeneratePress Premium affiliate, you are not allowed to:
Use false promotion
Promote GeneratePress Premium on coupon sites
Use any type of spam, such as comments, links, ads, emails, etc
Be involved in any offensive or illegal activities
Pretend to be a GeneratePress or EDGE 22 Studios Ltd employee
Copy or clone the GeneratePress website or use any of its copyrighted assets
Use your affiliate link on Google Adsense or Adwords (not allowed at this time)
If they found your promotional methods violate these terms, you risk losing your commissions and getting your affiliate account disabled without being notified. So make sure you only use approved promotional methods to continue getting your commissions.
How To Make Money With the GeneratePress Premium?
There's another way to make more money with GeneratePress Premium aside from being their affiliate. If you have an eye for creating stunning web designs, perhaps you can become a web designer. In the US, the average salary of a web designer falls between $28 to $35 per hour. Of course, there are certifications you may need to gain to gain credibility. But you can start by offering your web design services to your family or your friends and see how it goes.
If they like what you did for their website, your next prospects would be the local businesses in your area that don't have a website yet or perhaps who needed their website redesigned. Once you've accumulated enough loyal customers who like your work, you can take it to the next level, which is starting your own web design services business.
GeneratePress Premium Pros & Cons
GeneratePress Premium may have thousands of positive ratings, but it still has its pros and cons.
Pros:
Over 100+ customization options
Access to a library of professionally designed websites
Fast-loading and lightweight (only 30kb)
SEO and mobile-optimized
No need to add page builders
30 days money-back guarantee
24×7 premium support
Cons:
Any Negatives? Beware of Lawsuits
I'm unable to find any lawsuits related to GeneratePress Premium. I also tried to search for negative reviews but found no major issues. In contrast, its theme continues to accumulate positive ratings in the WordPress repository until today. And this speaks a lot about GeneratePress Premium as well.
Is the GeneratePress Premium Legitimate?
Yes, GeneratePress Premium is a legitimate digital product. Otherwise, there would be plenty of negative ratings and complaints about it.
Final Thoughts
I believe that GeneratePress Premium is worth your money despite the price. You get everything you need to craft a beautiful website as if a professional did it. If you can't purchase GeneratePress Premium yet, the theme is free but may not have all the features you want for your website.
GeneratePress Premium has many selling points that make it easier to promote it if you become an affiliate. Becoming an affiliate is a good way to earn extra income online. You can build another stream of income and even start your own business.
If you are really interested in creating your own home business, check out my #1 recommendation on building a successful business, GeneratePress free version is included, and you can get access to hundreds of training videos, 24/7 support, professional consultations, private access to my training guide and much more.
Working Online From Home - A Proven 4 Step System
See the 4 steps to working online from home & earn residual income