When people are considering ways to make money, starting a home business does come up. It's been said that one American dream is to own their own business in the past. But what is a home business about?
However, I know from personal experience that the American dream can turn into an American nightmare if you're not careful. This could be true whether we're talking about offline or online businesses.
Today's home business could be done both on the Internet and off it. That isn't so much what we're going to talk about in this article as much as we're going to talk about analyzing exactly what a home-based business is about.
Here are some of the great things that you can find among the most successful home-based businesses in the world.
1. Relationships
Successful home businesses have a good relationship with their customers. Aside from them knowing exactly where and how to reach their target clients, they also know how to take care of these clients so that long-term relationships can be established.
Even if each sale does not result in a significant income, what successful business owners know is that the earnings come in the long run over customers who keep coming back for more. Imagine the gravity of this principle if business owners would build a broad base of clients continually and maintain good business relationships with all of them. Sales could be monumental.
I've also seen this become important in a couple of specific business models, i.e. network marketing and email marketing, with email marketing, your build lists and develop relationships with the people on those lists.
This can lead to long-term sales regardless of the type of product you're selling. In network marketing, relationships are essential because you're building your business around customers who continually buy products and distributors who join the business opportunity with you. Big earning potential if done right on an established platform that I am going to show you.
Want to learn how I earn my passive Income working from home?
Click here right now for our review, my personal help, and instant access to our free training videos where we'll show you exactly how we did it ourselves starting out as complete beginners without ANY prior knowledge or experience in marketing online whatsoever!
Often these relationships are started right on the email sign-up form. They are then developed from there into potential customers and distributors.
Regardless of what the home business model uses is not as relative as the fact that relationships with customers can be done just as though you have a brick-and-mortar business where customers are coming into your store. You're just doing it differently even though you're operating your business from home.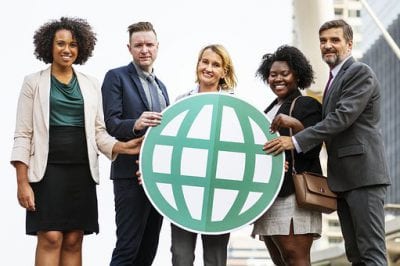 2. New Ideas
Home businesses that have proven themselves in the industry have original ideas in planning and strategizing. They always come up with new ways to offer their products and services.
They might even offer original products and services not provided by anyone else. The great thing for you is you are in control of your business and the ideas you use to grow it.
3. Multiple Sales Avenues
Big companies that use home-based businesses use Multi sale channels to multiply their sales. Companies as big as Dell Computers, Samsonite Luggage, and Sears have used this precious principle in increasing their sales.
Amazon might be the best example because they pretty much-invented affiliate marketing to sell books on the Internet. Today the companies I have listed above, and many millions more, use affiliate marketing to get their products out in the marketplace.
You might refer to this as a sales avenue for these substantial companies. Other forms of sales avenues today now are derived from the Internet using various advertising firms, many of which start with social media marketing. These become a way to sell products from a website even though they are promoted on a social network.
4. Internet marketing
Successful home businesses have appreciated the coming of the Internet and have used it to their advantage. They know what impact online advertising can do on their sales.
Blogging is a big part of what I do here on my money-making tips website. This is also a great form of Internet marketing for large and small businesses.
Want to learn how I earn my passive Income working from home?
Click here right now for our review, my personal help, and instant access to our free training videos where we'll show you exactly how we did it ourselves starting out as complete beginners without ANY prior knowledge or experience in marketing online whatsoever!
5. Selling: what's the best home-based business?
Great home businesses know what products and services to sell the most. They thrive on what people need and deem important.
That is because they prioritize the needs of their customers first before their own. Once they have done this, they find ways to meet these customers' needs and wants.
It has been said nothing is sold without either a need, interest, or desire. Home businesses today go about finding the market and fulfilling it.
6. Know Your Competitors
Success in-home business also depends on knowing other companies that sell the same products or services. It is part of their strategy to study how others do their business and find ways to do the same, only better.
This way, they hope to be the cherry on top. It's just a matter of learning from the success and failures of others.
Become an Internet spy and learn about your competition. There is nothing illegal about doing this, and chances are they are already studying you.
7. Passion For The Business
Maybe the most remarkable thing a successful home business has is the passion by which everything is run. As long as the business owner is sincerely enjoying what he is doing, there is very little chance of failure.
Many online businesses have been started because of a passion for a product, service, or even a topic, i.e. gardening, cars, stamp collecting, and so forth.
Final thoughts
I think I have given you some concrete examples of what a home business is all about. No two home businesses will be exactly alike, just as no two business owners are alike.
If you are starting or already have a home-based business, it would be beneficial to study how other successful home business owners are doing it.
It is much easier to follow proven blueprints than try and re-invent everything by forging a new path for yourself. Save your energy and enjoy building the business successfully.
If you need help choosing the right Affiliate Program, check out my #1 recommendation on building a successful Affiliate business online. You can get access to hundreds of training videos, 24/7 support, professional consultations, private access to training guides, tools, personal private assistance, my personal help, and much more.
PS: Click here to review my #1 recommendation in detail.
Working Online From Home - A Proven 4 Step System
See the 4 steps to working online from home & earn residual income