Hi, and thank you for visiting my unbiased Internet Jetset Review.
Affiliate Marketing is a profitable online business, and Internet Jetset claims that it can help you get started using its training program. It argues that you can earn big commissions online within weeks of the schedule just by promoting other people's products.
Is this claim valid? Can you earn a lot of money with this system? Let's uncover what's really behind it in this Internet Jetset Review.
Internet Jetset Overview
Product Name: Internet Jetset
Founder: John Crestani
Product Type: Affiliate Marketing Training Program
Price:
$47 per month
Plus $997 for upgrading to the Super Affiliate System program
More hidden upsells
Best For New to Mid-level affiliate marketers
Internet Jetset is a Super Affiliate System program training course made by John Crestani to teach people about the basics of Affiliate marketing. It is a starter course that is part of a more extensive and more expensive training program called Super Affiliate System which is also its upgrade. Once you join this program, you will be provided with training modules and webinars to learn many things about affiliate marketing.
There are also hidden upsells once you are inside the program. These upsell, the cost to upgrade to Super Affiliate System, and other fees can make you end up spending more money than you can make.
What is Internet Jetset?
This is a training program created by John Crestani. It is a part of the Super Affiliate System program, which the same person also makes. Internet Jetset teaches the basics of affiliate marketing, such as choosing a niche, building a website, and more.
John Crestani is a well-known affiliate marketer. He mastered Facebook and YouTube ads which gained him popularity. He also owns a nutritional supplement affiliate network called ACNutryist. And now, he's been making waves in the affiliate marketing niche and created Internet Jetset. He was featured in several publications such as Forbes, Affiliate Summit, Business Insider, Yahoo Finance, Medium, etc.
How To Start A Legitimate Affiliate Marketing Business From Home. Hi, I am David, and I'm a successful work-from-home affiliate marketer who drove a truck for a transportation company to build a successful online business.
Moreover, I have tried and tested hundreds of courses to find the best way to make money online.
These are some of the best affiliate programs for earning an income online. I have had a chance to review this blog the following:
Want to learn how I earn my passive Income working from home?
Click here right now for our review, my personal help, and instant access to our free training videos where we'll show you exactly how we did it ourselves starting out as complete beginners without ANY prior knowledge or experience in marketing online whatsoever!
How do the Internet Jetset works?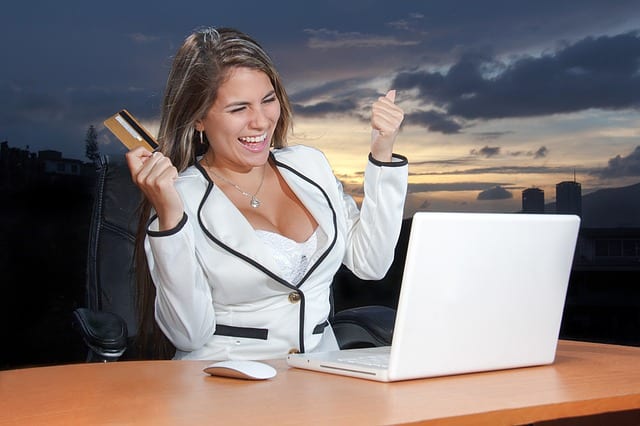 This program works as a step-by-step guide for someone who wants to start their own business through affiliate marketing. It will teach you strategies to generate free traffic to your links. You will also learn free promotion methods to reach people online using Google, Facebook, and YouTube.
When you purchase Internet Jetset, you will gain access to 12 training modules which include upgrades.
The Online Business Blueprint – This is a basic introduction to Affiliate Marketing which talks about how to get traffic, look for affiliate products, and automate your business.
Introduction to the Internet Jetset – John Crestani will teach how you can sign up for Amazon Associates and you will be guided on how you can earn your first commission. He claims you can do all of these within 2 hours.
Choosing Your Niche – This module talks about how to choose your niche, apply for affiliate programs, and select affiliate products to promote.
Google – In here, you will learn about Search Engine Optimization (SEO) to get free traffic from the Google search engine.
YouTube – You will learn about how to set up your own YouTube channel and the basics of YouTube video marketing.
Facebook – This will teach you to have to leverage Facebook's free traffic to promote your affiliate products.
John Crestani does not teach the following modules:
Your Website – This module will teach you how to set up your own website using WordPress.
Copywriting Basics – In here, you will learn how to write good sales copy for your product offers to increase conversion rate and ROI.
Launch Jacking – You will learn how to take advantage of new product launches to earn affiliate commissions.
Authority Review Sites – This module will talk about how to build a niche website and how to become an authority in that niche
Facebook Ads for Affiliates – In this module, you will learn about setting up Facebook Ads which is paid advertising.
The ones below are the upgrades or upsells of Internet Jetset:
$997 John Cresanti's Super Affiliate System
$187 Xtreme Case Study – This will give you access to a database where you can find interviews, webinars, and other resources.
There are also Internet Jetset Extras included, and these are:
Weekly webinar – This includes convincing you to keep paying the $47 monthly fee even after you have gone through all the training.
Done-for-you emails and sales pages
Other upsells could be offered to you while inside the Internet Jetset training program. You may receive calls or emails from their sales team convincing you to purchase other products with the promise of becoming a successful entrepreneur. Unfortunately, these upsell cause the program to become expensive without tangible proof of success.
Want to learn how I earn my passive Income working from home?
Click here right now for our review, my personal help, and instant access to our free training videos where we'll show you exactly how we did it ourselves starting out as complete beginners without ANY prior knowledge or experience in marketing online whatsoever!
Can You Make Money Internet Jetset?
Yes, you can make money with affiliate marketing. It is one of the lucrative online income streams, and many people are making money by being affiliate marketers. Internet Jetset covers the basic information about affiliate marketing, but it seems like it has left out many critical points about the business, and some internet training that is needed for beginners.
And if you want to pursue more advanced learning, you need to purchase the expensive upgrade. In the end, you could be spending more on buying the upsells than making money as an affiliate.
Hear what others are saying about Internet Jetset on Youtube.
How To Make Money With this Business?
According to John Crestani, you need to follow his Three Easy Steps to make money with Internet Jetset.
Step #1: Learn the Money-Making System
Login to your member's area daily and learn the step-by-step methods you will use to make money online. And these methods are:
12+ Hour Course – A course that lasts for more than 12 hours and discusses the step-by-step online money-making system in detail to help you create your internet business.
Monthly Live Webinars – These are live webinars conducted by John Crestani himself where you can get feedback on your marketing campaigns, receive updates, ask questions, or raise concerns if you have any.
Jetset Community Forum – An active community forum where you can engage with other members as well as John Crestani himself.
Jetset Forum Mobile Application – A mobile app where you can connect with other Internet Jetset members around the world.
Bonus Course – A training course from John Crestani's mentor that's valued at $1,997. This includes training materials and refined methods for advanced students to prepare them for Step #2.
Step #2: Find products you like
Follow the directions in the member's area and register the directories you want to access. Then find the products that you like to promote to other people online. Here's a sample list of companies that you can sign up to where you can earn commissions by promoting their products:
Amazon
Walmart
The Home Depot
eBay
Macy's
Target
Best Buy
Walgreens
GAP
Zappos
Step #3: Recommend products to people
Using the methods from step 1, you will be announcing the products you have chosen in Step 2.
By following the Internet Jetset system, you will use platforms like Facebook, Google, and YouTube to promote your products and earn commissions.
This step is optional, and it tells you to share your success with your peers on social media to encourage other people and help them reach success.
Remember that results will vary from person to person. People could find success by following Internet Jetset methods, but those didn't.
The Pros & Cons of Internet Jetset
Internet Jetset has mixed reviews online, both pros and cons. It is essential to consider both sides to know what to expect and whether or not you should purchase the Internet Jetset program.
Pros:
Offers basic training, like other companies about Affiliate Marketing
30-day money-back guarantee
Good customer support
Cons:
Overhyped webinar
High-pressure sales pitch
You can only promote products that John Crestani recommends
You need to pay for hosting services
You can find free Affiliate Marketing courses online
It is designed to lead you to Super Affiliate System which is a more expensive product
Any Negatives about Internet Jetset?
I cannot find any lawsuit against this program or John Crestani himself. However, I was able to find some negative reviews and complaints after digging further. The protests are located on the BBB website, and they are mainly about the Super Affiliate System program.
After spending $997 for the Super Affiliate System, the complaints talk about how the students were pushed to purchase more upsells, resulting in hundreds of dollars.
Facebook also banned the ads that the program tasked them to do because they were reported as a scam. The outcome of the complaints was somewhat positive as the former students were provided refunds except for the other fees they spent money on during the program.
Is the Internet Jetset Legitimate?
Yes, Internet Jetset is a legitimate training program; it is not a scam. However, the creator's marketing method caused a wrong impression of the product. In reality, it is used as bait to lure you into upgrading to Crestani's high-ticket product, the Super Affiliate System.
Final Thoughts
Overall, this business provides good basic training in Affiliate Marketing. But this does not mean that I recommend it. While it could be a good training ground for newbies to affiliate marketing, one should carefully consider taking up those upsell offers. You may not necessarily need them.
If you need help on how to get started, check out my #1 recommendation on building a successful business online. You can get access to hundreds of training videos, 24/7 support, professional consultations, private access to training guides, tools, personal private assistance, my personal help, and much more.
PS: Click here to review my #1 recommendation in detail.
Working Online From Home - A Proven 4 Step System
See the 4 steps to working online from home & earn residual income